Park Seo-Bo. Exhibition Ecriture at Perrotin Paris
Park Seo-Bo was a pioneer of the avant-garde in the 50s, a leader in the development of Abstract Expressionism in the 60s and since the 70s has been hailed as the "Master of Dansaekwha", a Korean art movement which is gaining global attention.
Park Seo-Bo held a solo-exhibition at the National Museum of Modern and Contemporary Art (Seoul) and is now expecting his second invitational exhibition at Perrotin Gallery, Paris. The exhibition will introduce 'Late Ecriture(描法)' also known as 'Color Ecriture(色彩描法)' whose work begins with an encounter with autumn foliage. In 2000 when Park held an exhibition in Japan, the colourful maple leaves at their peak experienced by the artist in the Fukushima Mountain, covered and painted the artist's creative soul with 'colors.' Unable to ascertain the color as yellow – even when looking at an artwork with a yellow tone- during the first exhibition at Perrotin1, when asked what color it was, Park replied, it is "yellowish forsythia color". When asked again, "are you saying it is yellow?", he repeatedly said, "no, it is yellowish forsythia color." 'Forsythia color' may include yellow but also all other hues like the spring sunlight shining down on forsythia, shadows of birds flying over or rain drops falling pitter-patter on the petals. From reddish 'ripe persimmon color' to blueish 'air color' with a greyish background exuding a handful of fresh clean air… each and every work is based on the artist's hands-on experience, capturing different colors that just cannot be defined as one.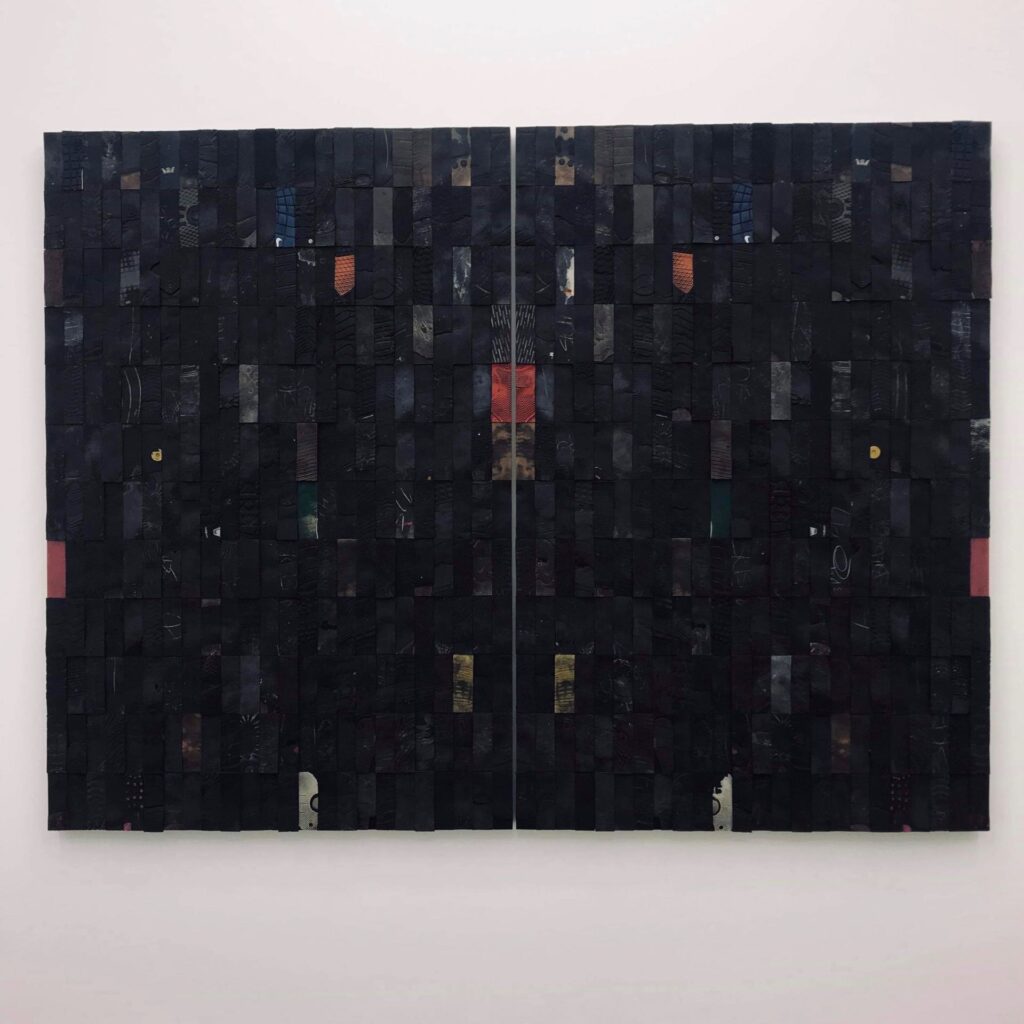 Park pastes three layers of hanji or Korean traditional paper amply soaked in water onto the canvas, and when it is moist and damp enough, creates lines or surfaces using a thick pencil, just like farmer ploughing his land. Once the form is complete and the moisture is completely gone, Park adds colors (water colors) embodying the natural landscape and tastes he experienced. In the process, Park makes an unlimited repetition of scraping out, carving colors(色) with emptiness(空). The word emptiness in the oriental world is not exactly 'nothing (無)' that is given nor 'void(虚)' that surges up unexpectedly. The state of 'pure emptying' reached by 'cultivating one's mind and body' by repeatedly scraping out thousands and tens and thousands of times is what we call emptiness. Attaining this 'emptiness' is also impossible. Park Seo-Bo says that "just like in a modernist painting, an artist filling up the screen with his or her thoughts and presenting them to the viewers is a form of violence. Painting is not about pouring oneself out but conversely emptying oneself." That is why he stressed that the "future role of art is to allow visitors to go inside that empty space and make them feel comfortable." In that emptied space, the audience can be either seized by a 42.4°C heated passion or -23.9°C uncontrollable shiver of abstract criticism depending on the inspirations delivered by art.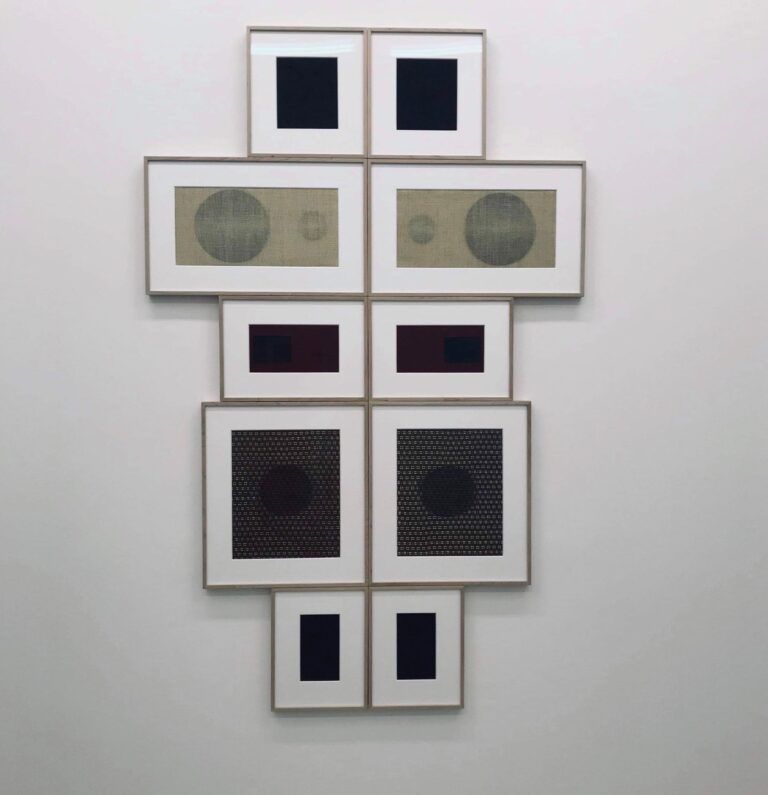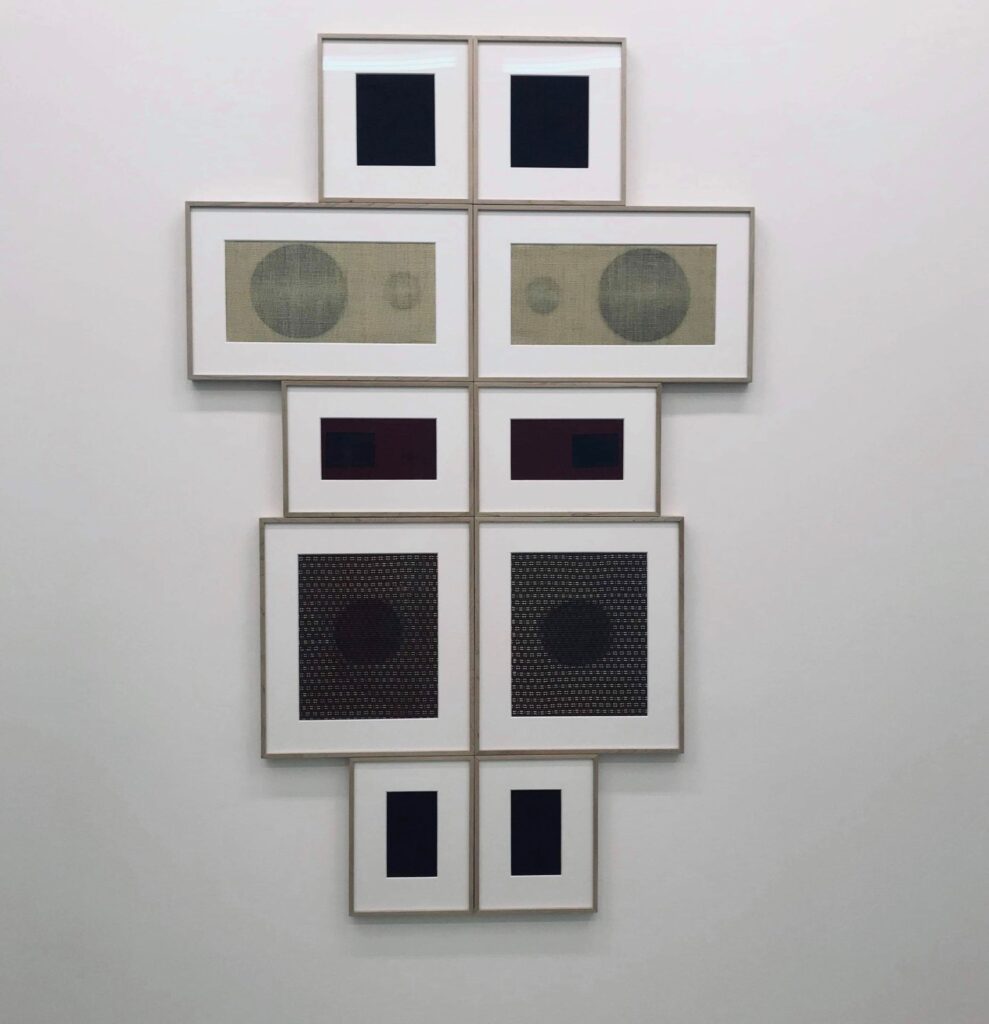 Park Seo-Bo, born in 1931 in Yé-Cheon, Gyeongsangbuk-Do, South Korea. Lives and works in Seoul, South Korea.
Park Seo-Bo is a seminal figure in Korean contemporary art and one of the founding members of the Dansaekhwa monochrome movement, a synthesis between traditional Korean spirit and Western abstraction, which emerged in the early 1970s in postwar Korea and has gained international recognition since. Although the Korean monochrome movement has never been defined with a manifesto, the artists affiliated with Dansaekhwa, including Chung Chang-Sup and Lee Ufan, are commonly known for their use of a neutral palette (namely white, beige, and black), their material emphasis on pictorial components and fabrics, and their gestural and systematic process.
In Park Seo-Bo's paintings, process and discipline prevail—a departure from the artist's early aesthetics, which were inspired by art informel, a French movement that arose parallel to American abstract expressionism during World War II and became prevalent in Europe throughout the 1950s. As early as 1957, he helped establish the Hyun-Dae Artists Association around the principles of art informel, the gestural and abstract techniques of which, like those of action painting and color-field in the United States, would enable young Korean artists to express their anguish in the immediate aftermath of the Korean War. In 1961, Park Seo-Bo earned a UNESCO scholarship and ended up spending a year in Paris, where he furthered his knowledge of art informel. The influence of art informel in his early works can be seen in his series Primordialis, made in the early 1960s, which is characterized by aggressive brushstrokes, dark hues, and amorphous forms. However, by the mid-1960s, the artist had rejected the occidental approach and started devoting his time to learning about oriental philosophy.