Cityscapes jackets in Louis Vuitton men collection 2021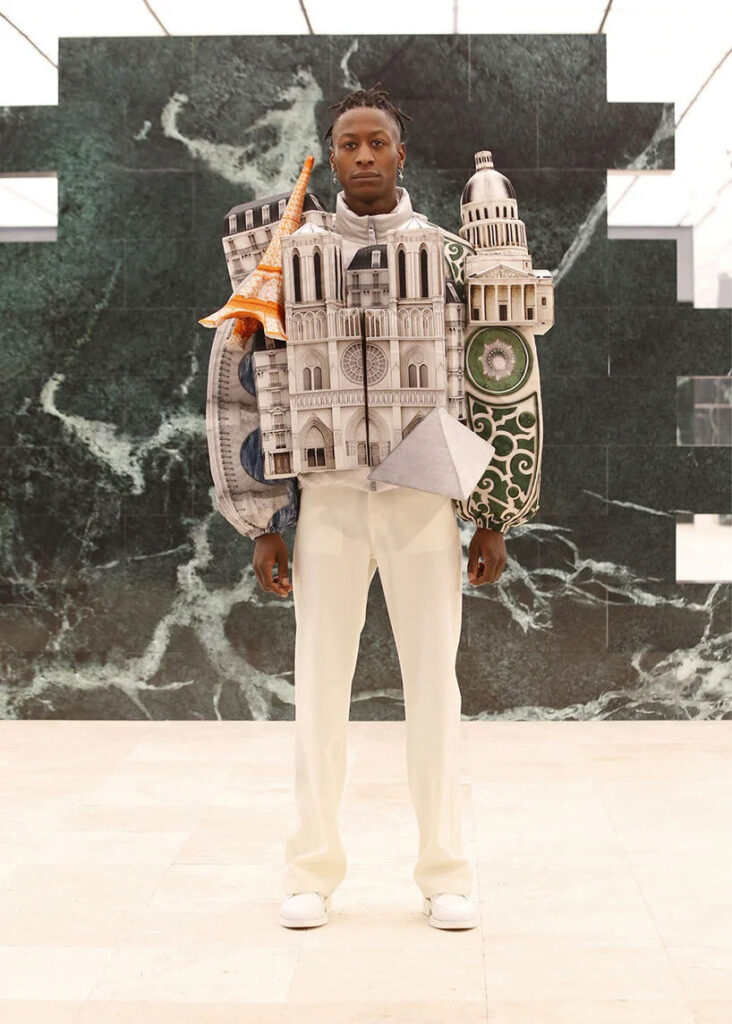 Virgil Abloh presents his latest Louis Vuitton collection as a multi-disciplinary artistic performance expressed in poetry, dance and music, and captured between Paris and a village in the Swiss mountains.
Wearable miniature cityscapes as the jackets designed by Virgil Abloh to support education in architecture. The "Paris skyline puffer jacket" presents the architecture of the french capital, with elements from the Notre-Dame Cathedral, the Louvre, and the Eiffel Tower.