Barcelona where to stay
Sergio and Sandra, the father and daughter team that owns Margot, dote on the works of Wes Anderson. So it's no wonder that they named their place after one of the protagonists from his film "The Royal Tenenbaums", Margot Tenenbaum, who was played by Gwyneth Paltrow.
Staying in this rather "secret" hotel located on the first floor of a stylish building with only a small plaque at the entrance indicating its existence. Scandinavian-Japanese minimalism prevails here, enhanced by a whole range of white tones. Each room is an oasis of calm, decorated with natural wood furnishings and spectacular additions such as cashmere covers or Egyptian cotton sheets.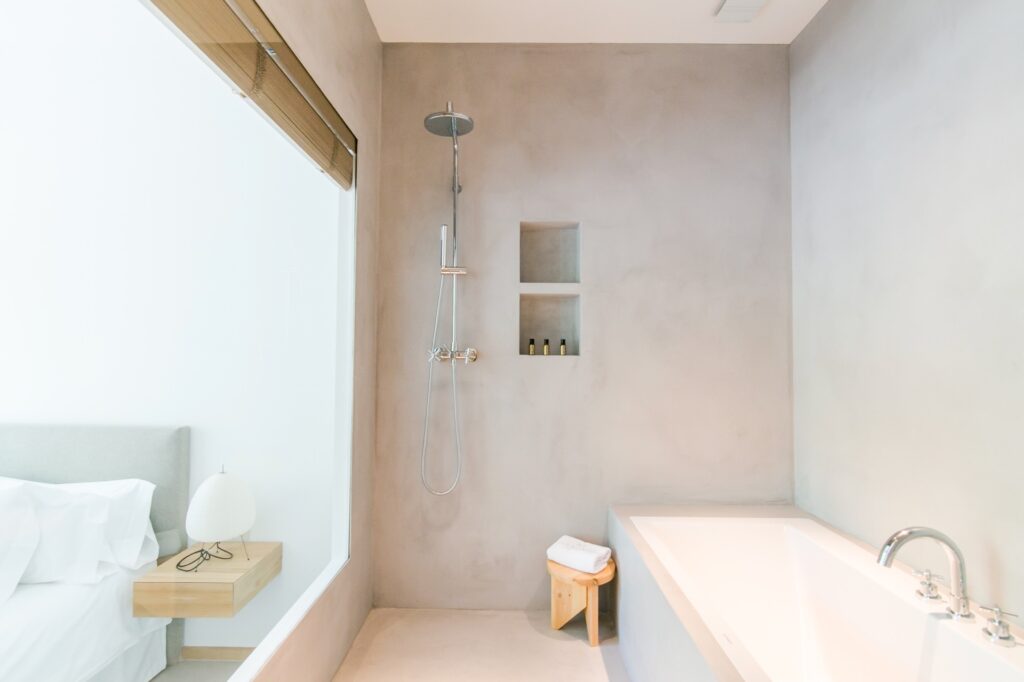 The communal part contains a large open kitchen connected to the dining area and a lounge. Here, guests will find a table with sweet snacks and soft drinks, all included in the price. There's also a well-furnished library containing the latest art books, magazines and newspapers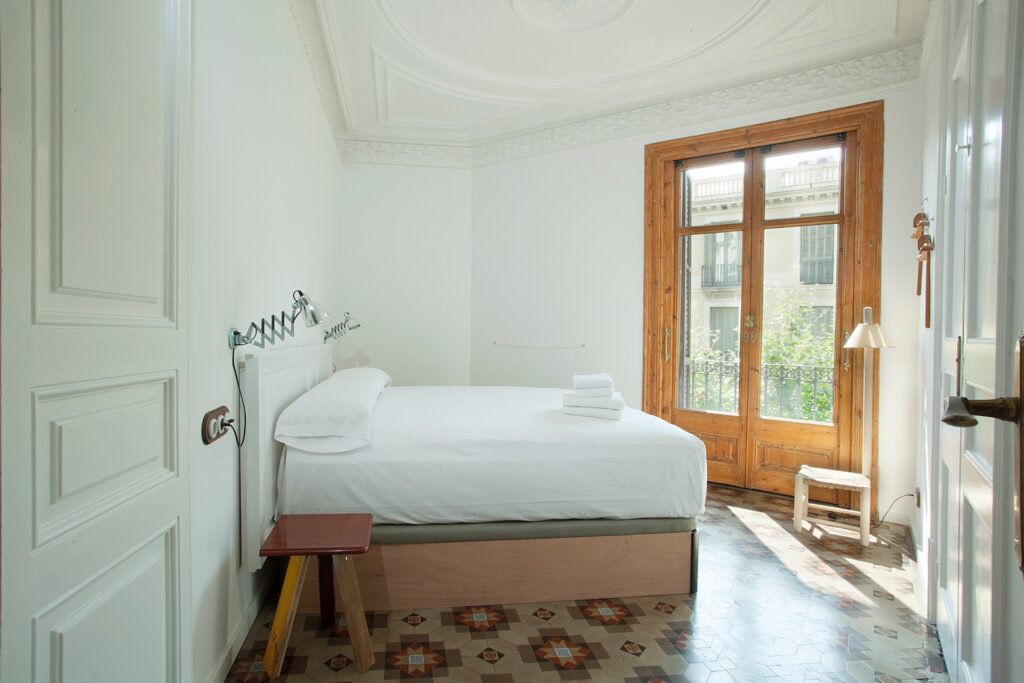 YÖK Casa + Cultura located in a residential, early 20th century building in the El Borne neighborhood, is yet another proof of this. Although it's not easy to stumble on this unique place, finding it is definitely worth the effort. One can't begin to enumerate all of its advantages and also there's no way of not mentioning the owners, Petz and Mari, who are utterly devoted to their guests.
Staying in one of their three apartments you will feel as if you were in your best friend's super elegant apartment. Two of them have 2 bedrooms. The third as many as four. They are designed in an "eco-friendly" spirit using organic and recycled materials. The original features of Catalan modernism have also been retained: high stucco ceilings; mosaic floors, wooden sliding balcony doors. All of them feature fully equipped kitchens and relaxing seating areas.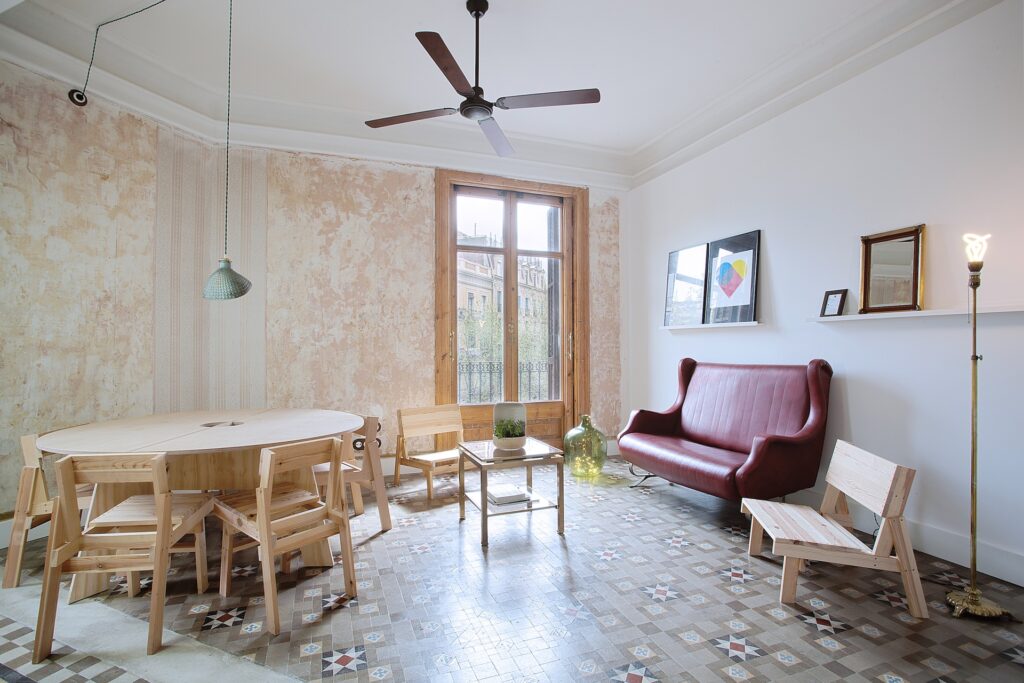 On the roof of the building there is a charming terrace from where you can see spectacular views of the enigmatic Barcelona, full of secrets.