The Galerie Mitterrand Paris. Dennis Oppenheim exhibition
The Galerie Mitterrand starts collaboration with the estate of American artist Dennis Oppenheim. The first exhibition devoted to the artist features a selection of works created by the artist between 1973 and 2008. Dennis Oppenheim's work is characterized by a multitude of approaches ranging from Land Art to Body Art and includes practices like video, sculpture, installation and even photography. A pioneer of Earth art, alongside Robert Smithson, Walter De Maria, Michael Heizer, Christo and Jeanne-Claude, Dennis Oppenheim sought to situate his works in a natural environment by integrating the particularities of the landscape. Earth art originated in the United States in the 1960s. Works associated with the movement would later be grouped under the more generic term Land Art. The artists of the Earth art movement voluntarily positioned their works away from institutional venues and channels by favouring the production of in-situ pieces. Dennis Oppenheim stood out for his conceptual approach, integrating an explicitly social and political dimension.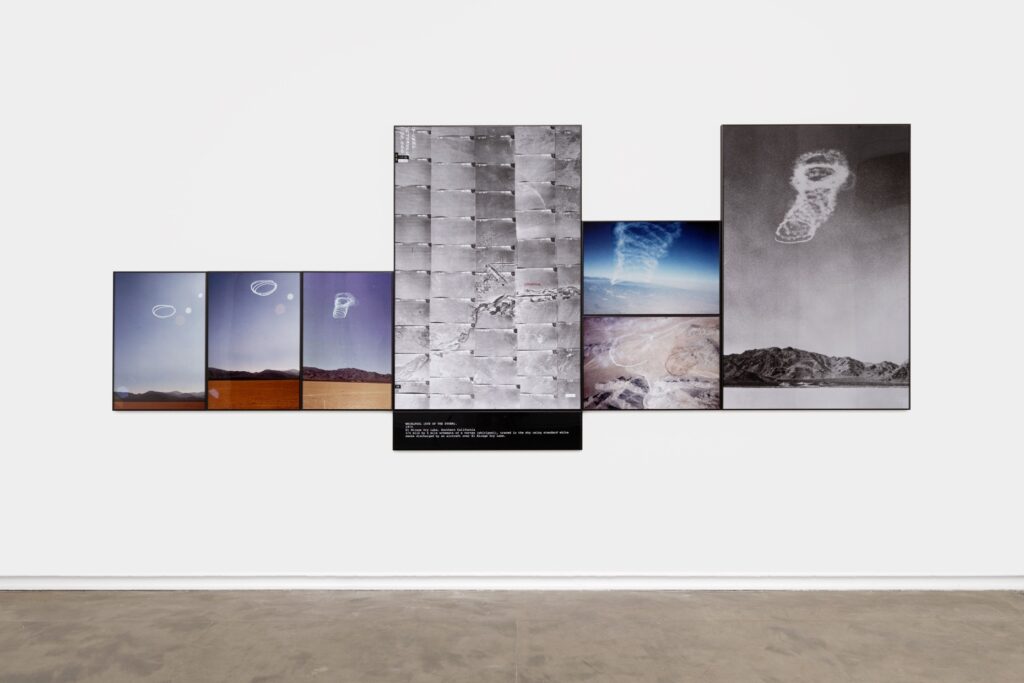 The social and political dimension of Dennis Oppenheim's work can be seen in installations such as Bee-Hive (Volcano). Made between 1978 and 1989, this work consists of five blown glass  hives on the ground, with a sound recording of bees. Dennis Oppenheim creates a parallel between the shape of the hives, the sound of the swarming bees, the potential explosiveness of a volcano, and oppressed social activity, and by extension any situation in which social behaviour is conditioned, controlled and suppressed. The use of bright primary colours provides the installation with a playful and innocent look, which contrasts with the warning contained in its underlying political message.
Dennis Oppenheim was born in Electric City in 1938; he died in New York in 2011. Recently his works were exhibited at the Musée d'Art Moderne et Contemporain in Saint-Etienne in 2011, MAMCO Geneva in 2015 and at the Art Institute of Chicago in 2016. He has produced over fifty works in public spaces in many countries all around the world. His works are also present in prestigious museum collections such as Tate Gallery in London, the Stedjelik Museum in Amsterdam, the MAMCO Geneva, the Los Angeles County Museum of Art, Centro de Arte Reina Sofia in Madrid, the Whitney Museum of Modern Art in New York, the Kunsthalle Hamburg and the Musée d'Art Moderne et Contemporain in Saint-Etienne.