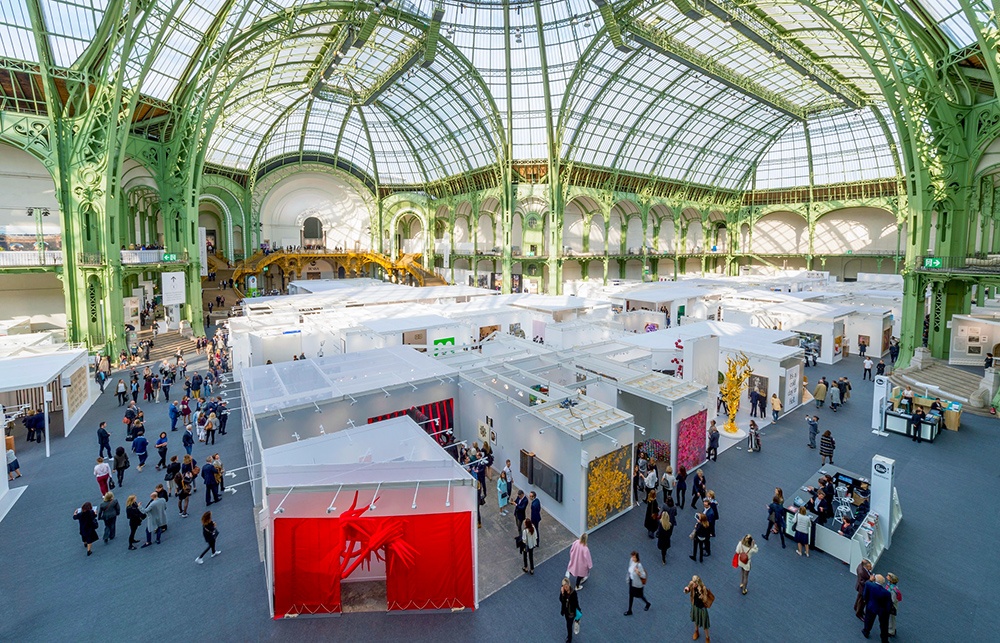 FIAC International Art Fair in Paris
FIAC Paris hosts, within the prestigious halls of the Grand Palais, an exacting selection of modern art, contemporary art, and design galleries, among the most emblematic of the international scene.
In 2018 year, the list of galleries brings together exhibitors from 25 countries, including 2 new countries* (Germany, Austria, Belgium, Brazil, China, South Korea, the United Arab Emirates, Spain, the United States, France, Greece*, Hong Kong, India, Israel, Italy, Japan, Kosovo, Mexico, Norway, the Netherlands, Peru*, Portugal, the United Kingdom, Switzerland, Tunisia).
The FIAC Paris is notably marked by the return of 13 major international galleries: Hauser & Wirth (London, Somerset, New York, Los Angeles, Hong Kong, Zurich); Gmurzynska (Zurich, St. Moritz); The Breeder (Athens); Canada (New York); Ghebaly Gallery (Los Angeles); High Art (Paris); Rodolphe Janssen(Brussels); Paul Kasmin (New York); Modern Art (London); Salon 94 (New York); Tim Van Laere (Antwerp); Tucci Russo (Torino); Anne de Villepoix (Paris);
and the first participation of 12 galleries: 80M2 Livia Benavides (Lima); Antenna Space (Shanghai); Bergamin & Gomide (São Paulo); Gerhardsen Gerner (Oslo, Berlin); Magician Space (Beijing), including 7 in the Lafayette Sector: Arcadia Missa (London); Sandy Brown (Berlin); Document Space (Chicago); Jan Kaps (Köln); LOMEX (New York); Edouard Montassut (Paris); and Bonny Poon (Paris).