Samaritaine Paris opens its doors to the public after over 15 years of construction
From the beginnings of Samaritaine Paris, the department store has always been known for its avant-garde architecture. The architects, Frantz Jourdain & Henri Sauvage, brought about many new ideas and driven by modernity and innovation, Ernest Cognacq and Marie-Louise Jaÿ created a center dedicated to Parisians.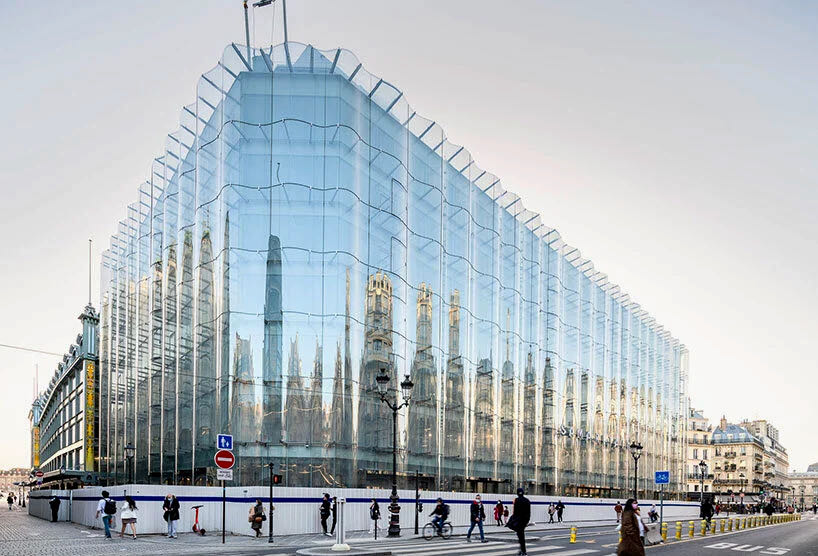 Samaritaine Paris The Renovation
The task of reviving the most legendary Parisian department store has lasted several years. Art Deco and Art Nouveau structures and details of the building will be restored, not only to its original splendor but also re-imagined into an ultra-modern architectural masterpiece.
Samaritaine will continue to surprise Parisians with its futuristic structure. The 25 meters-high, ultra-innovative, rippling-glass façade that runs along the rue de Rivoli adjoins the historical building with its modern counterpart.