Monja Gentschow. Kurzurlaub. HVW8 Gallery
'The highlights of my childhood days were the familiy's all-inclusive trips and tours my sister and i would browse through catalogues and select the hotel (according to the pool) endless seas of parasols, poolsides, colorful drinks from the hotel bar, turquoise water and 90 ́s chairs became the symbols of my longings vacation for the mind?
Ignoring the news because too sensitive nowadays, if we need a short break we escape into the vacations of others on instagram Italy, dolce vita – LA, palms and pools – Mykonos, parasols and cliffs a time of relaxation for me and the audience the beautiful, carefree and simple inspired by your holiday picture.'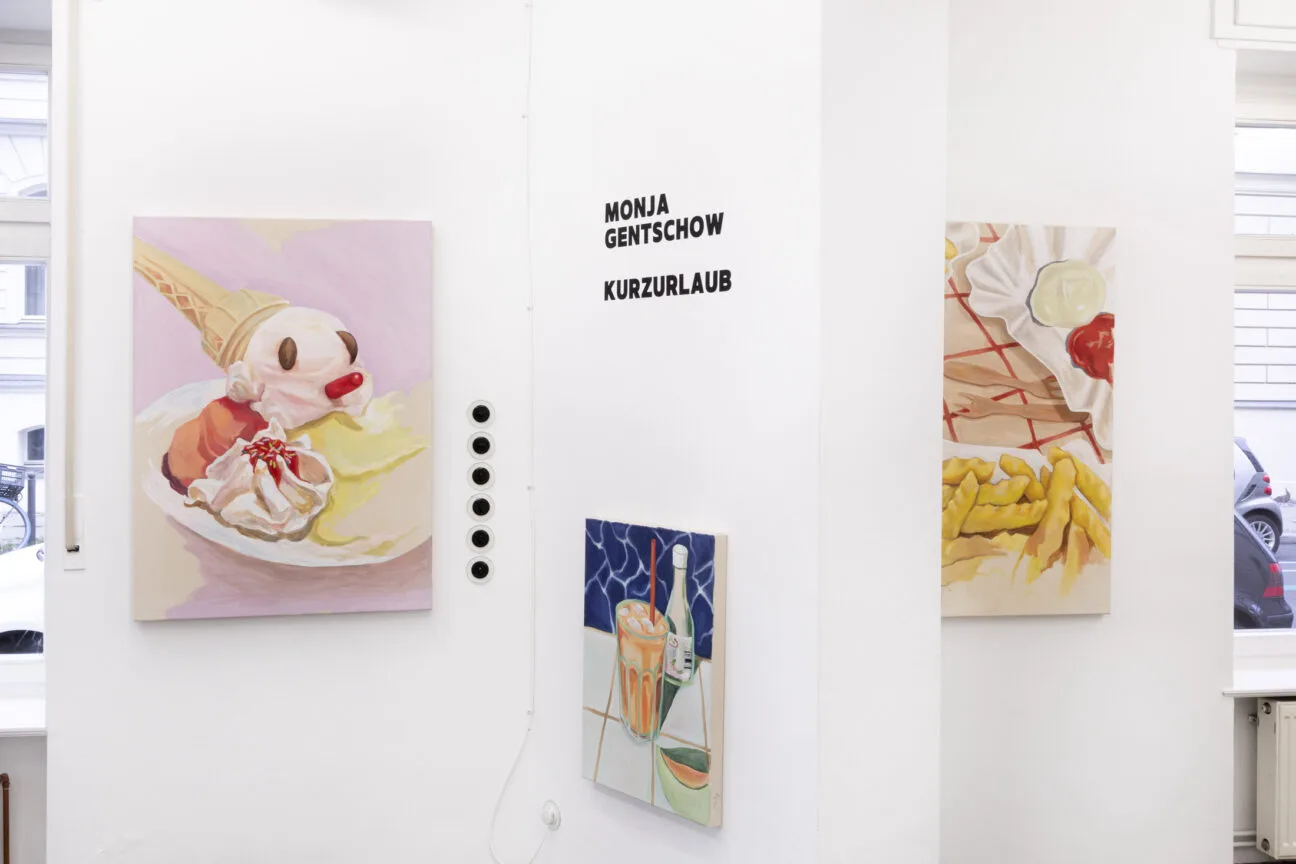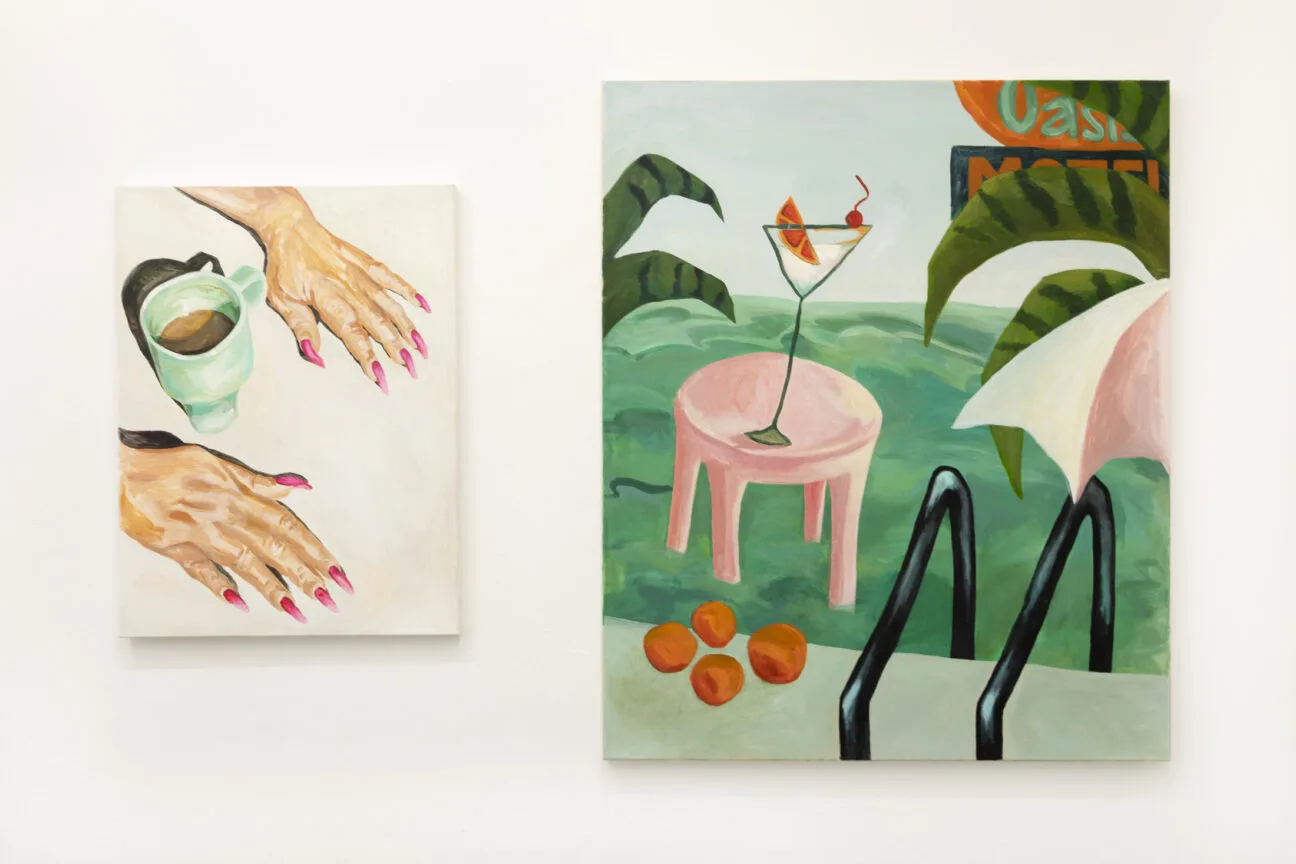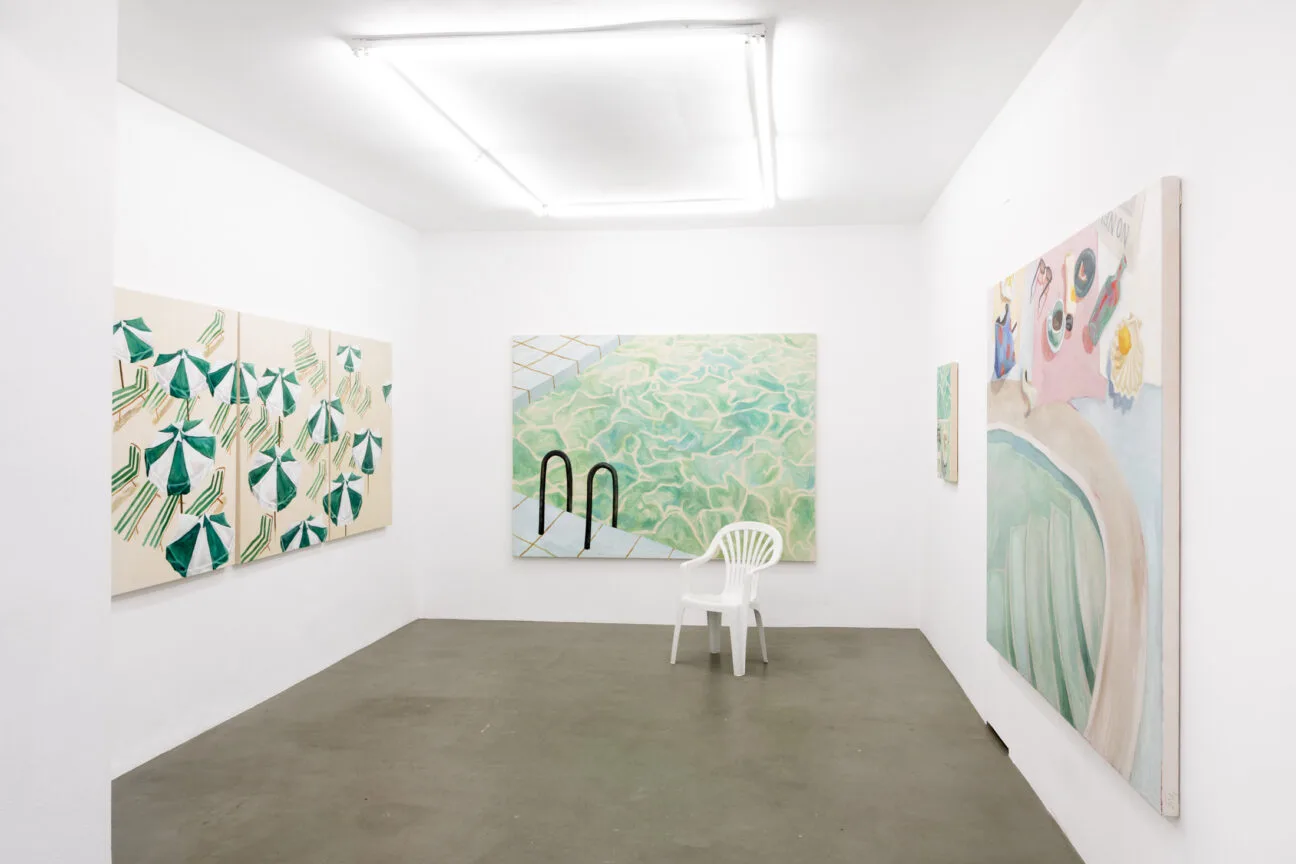 Monja Gentschow is an artist and illustrator, born and raised in Berlin. She studied at Kunsthochschule Berlin-Weißensee and Universität der Künste. She crafts all artworks for the music label Keinemusik, illustrated a column for the newspaper Zeit and designed her own set of playing cards amongst many other projects.