Esther Woerdehoff presents Thomas Jorion amazing photos exhibition
After the series "Trace of Empire", where Thomas Jorion froze the ruins of the French colonial empire, photographer offers with "Veduta" a view of Italy appearing from forgotten times. Palaces, gardens, masserias, summer houses, the photographer has traveled Italy from north to south for almost ten years to find these mysterious and silent precious places that nobody cares about anymore. The grandeur and the architectural splendor of these rich residences of the 18th and 19th centuries thus persist by the prism of the photographer's gaze. These images, so meditative, photographed with a large-format camera, invite us to an Italian journey, a solitary and beautiful "Grand Tour".
Time is suddenly stretched out, without landmarks. A distortion of the present appears through these empty places, still, out of all agitation. Nature always takes up its rights in these timeless places inhabited by a presence of absence. The vegetation pushes the stones with its roots, and models the buildings with a new face, often wilder and more enigmatic, but just as fascinating.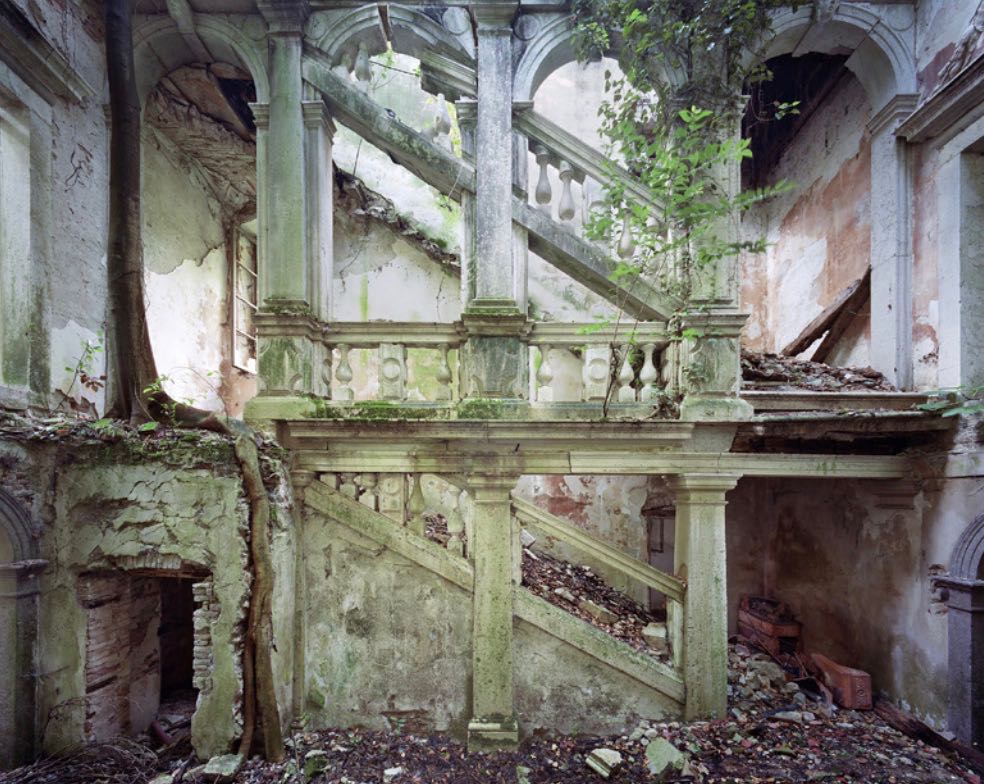 The closed shutters of a ballroom where dust dance in the last rays of the sun and on the pendants of an old chandelier; a room painted al fresco where the nymphs of an ancient Areopagus look at us superbly in a scent of ferns and aging wood. Everything plunges us into a sweet and romantic dream.
In our societies where pressure, profitability and optimization take over every moment, Thomas Jorion find time and tells us other stories through his silent pictures. He questions us deeply about our relationship to life and time. These deserted places where man was but no longer is, question the spectator as an inevitable mise en abîme. Are we the authors or the actors of this abandonment? Are we witnessing our past or what will happen?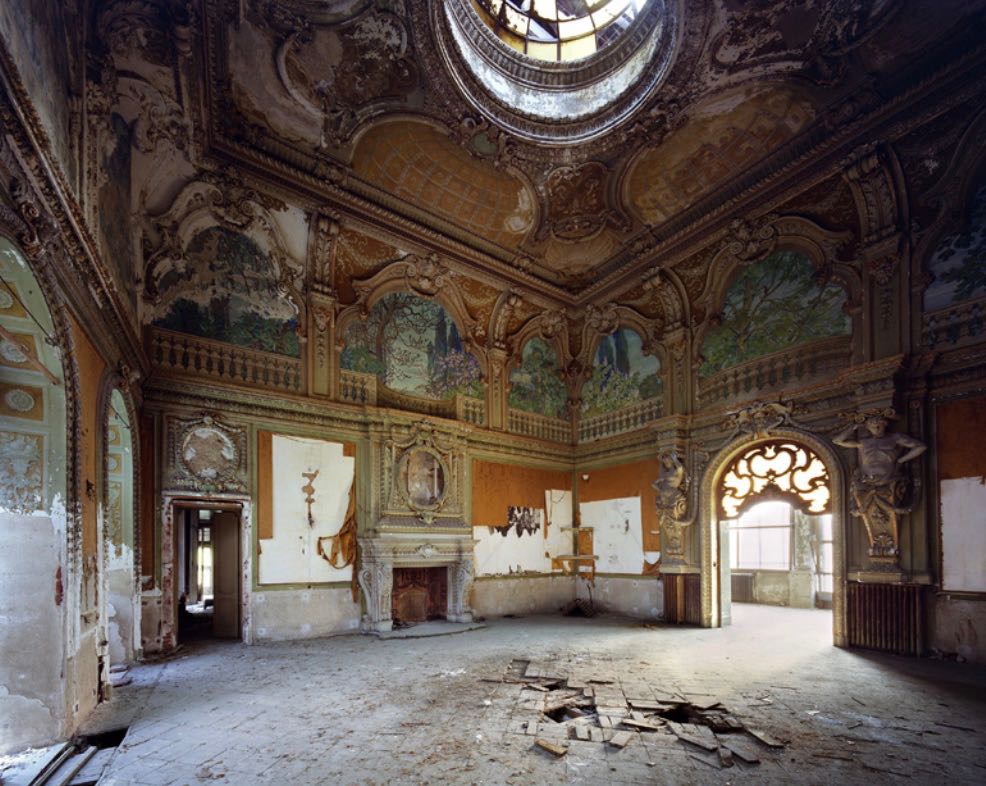 French photographer born in 1976, Thomas Jorion lives in Paris and travels the world to achieve his singular and timeless landscapes. Self-taught photographer, he creates his photographs in natural light using an analogue large format camera. He captures places in ruins or abandoned, and allows us to rediscover and to imagine their past glory in a bygone era. In 2013, La Martinière editions published Silencio, a work that combines several of his series: Forgotten Palace, The other America, Konbini, The Quest of the soviets … For many years, Thomas Jorion has been focusing his photographic exploration on the former colonies; this new series, Trace of an empire lead to a second book published by La Martinière and an exhibition at the gallery in September 2016.
Like vanities of modern times, memento mori, Thomas Jorion's photographs
relentlessly underlie the ephemeral and the fragility of human existence.