Art Galleries in Paris | Saint-Germain-des-Prés | Paris 6ème
Galerie Philippe Jousse
Do you like hearing stories about hardworking enthusiasts who achieve success? Prepare to read one of them! Jousse Enterprise is a brand that features two galleries: one devoted to furniture and the other specializing in contemporary art. It was founded by Pihlippe Jousse who – at the beginning of his career – as a passionate, young design lover without art history training, learnt his trading skills at the flea market. When his own collection was big enough, he started to organise design shows at his own booth. Since then he has managed to co-open a gallery with Patrick Seguin and then his own two venues which now are among most recognizable, leading galleries in Paris.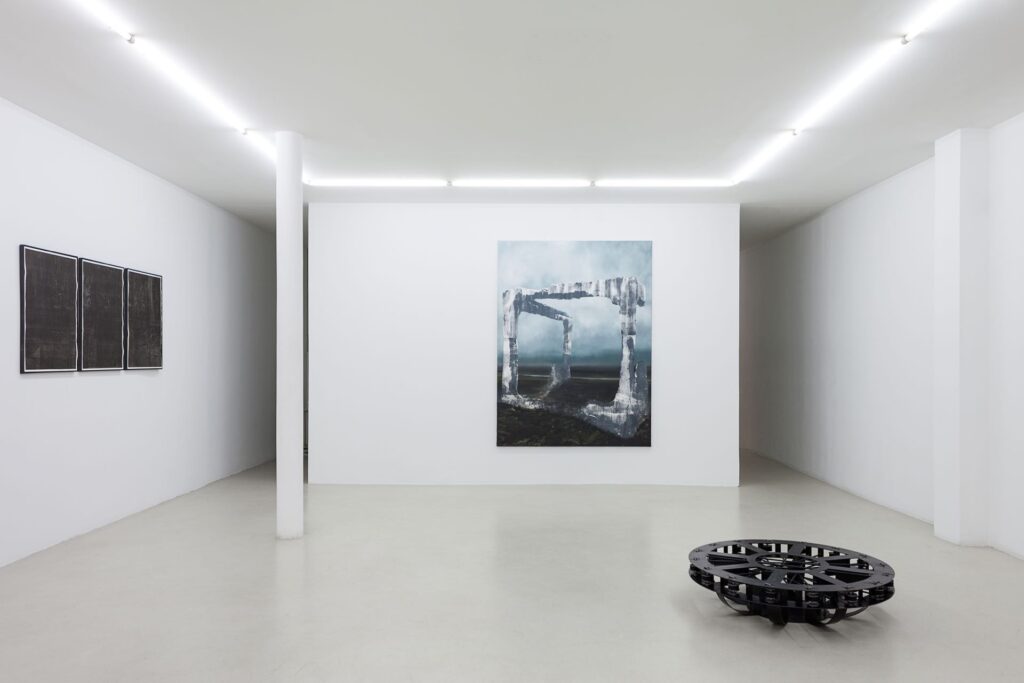 18 rue de Seine
more info: www.jousse-entreprise.com
Galerie Imane Farès
Imane Farès chose to bring together artists from the Middle East and from the African continent so that her program has a direct reference to her own background and experience. Founded in 2010, the Imane Farès gallery is active at the junction of various worlds, with the ambition to reinforce connections with the international art world. The European context of her platform and movements to international art fairs allow these articulations. Five exhibitions per year create opportunities for new productions.
Every two years, Imane proposes a collective exhibition to introduce emerging artists. In a quest for originality and dynamism in art, the gallery presents artists with multidisciplinary and engaged practices.
Each exhibition at the gallery is accompanied by the publication of a newspaper, for which renowned art critics and curators are invited to write on the presented artists. They have included Roxana Azimi, Karima Boudou, Cécile Bourne-Farrell, Mehdi Brit, Julie Crenn, N'Goné Fall, Caroline Hancock, Alexandre Kazerouni, Bernard Marcadé, Catherine Millet, Simon Njami, Smooth-Ugochukwu C. Nzewi, Brigitte Ollier, Nataša Petrešin-Bachelez, Rasha Salti, Eyal Sivan, Philippe Trétiack, Phillip Van den Bossche, Ala Younis, Akram Zaatari.
Imane Farès supports Sinzo Aanza, Basma Alsharif, Sammy Baloji, Ali Cherri, Alia Farid, Mohssin Harraki, Emeka Ogboh, Younès Rahmoun and James Webb.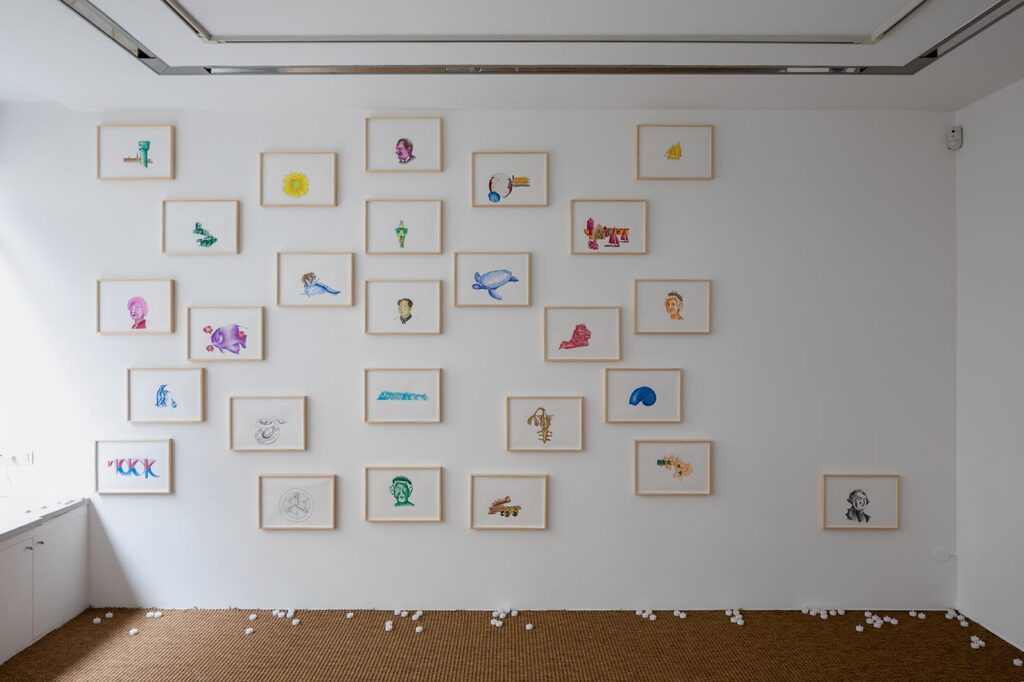 41 rue Mazarine
Tue-Sat 11am – 7pm
more info: https://imanefares.com
Gaudel de Stampa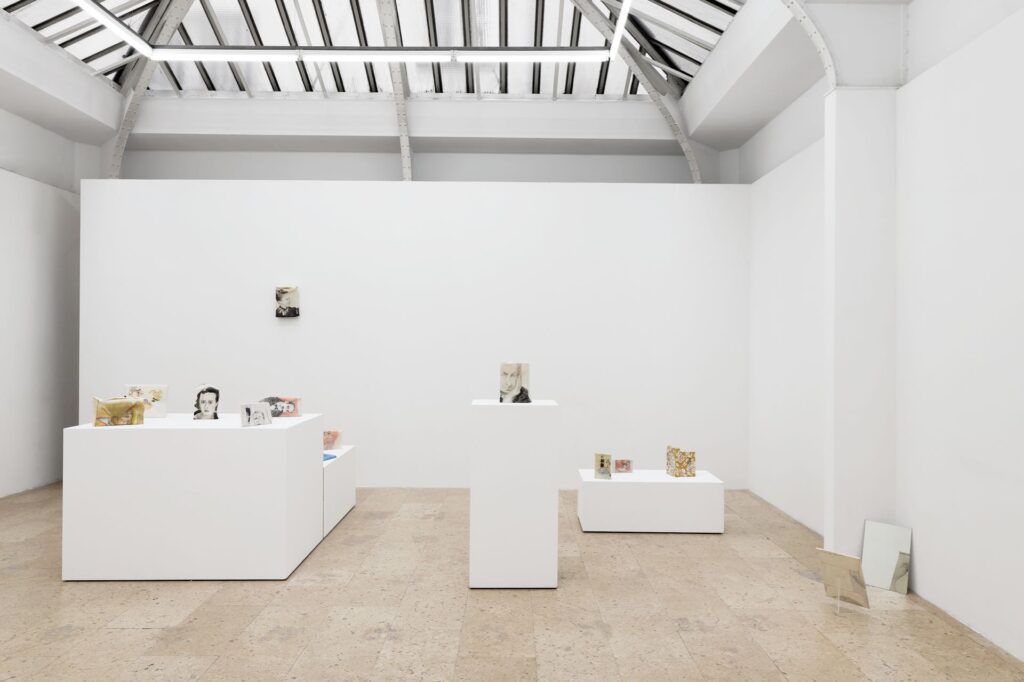 49 quai des Grands Augustins
Tue–Sat 2–7pm and by appointment
more info: http://gaudeldestampa.fr
Jeanne Bucher Jaeger
The GALERIE JEANNE BUCHER JAEGER is characterised by its expertise in European Modern and Contemporary Art of the XXth century. Founded by Jeanne Bucher in 1925, the gallery remained in the same family for three generations and is now a European institution that has shown Modern Masters of the XXth century − such as the Abstract avant-garde artists, Cubists and Surrealists of the Pre-War era exhibited by Jeanne Bucher between 1925 and 1946. Her successor Jean-François Jaeger took over the direction of the gallery in 1947 and exhibited major Post-War Abstract European and American artists, New Realists and Figurative painters of the 70s, Urban and Environmental sculptors of the 80s as well as Eastern artists now recognised as National Treasures in their own countries. Jean-François Jaeger still presides the gallery today, with 70 years of experience. Véronique Jaeger,great grand-daughter of Jeanne Bucher and daughter of Jean-François Jaeger is today the majority shareholder and the general director of the gallery.
The gallery is today one of the few international galleries with 90 years of experience, with a list of artists and a collection of works that cover the field of European Art of the XXth century, inscribing itself for the past 15 years in the Art of the XXIst century. Its participation is essential for the Catalogues Raisonnés of the XXth century Masters promoted throughout time (Vieira da Silva, Nicolas de Staël, Bissière, Arpad Szenes, Hans Reichel, Aguayo…) as well as forming Expert Committees for these artists. For the past 90 years, the gallery has placed an innumerable number of works amongst major international institutions and collections in the world.
---
The gallery, founded in 1925 by Jeanne Bucher, was one of the most vivid artistic centers in Paris between the period of great ferment in the mid-1920s and the end of the Second World War, presenting without compromise all the trends whether they were cubist, post-cubist, surrealist, primitivist or abstract.
Initially established in 1923 in the foreign library that Jeanne Bucher created aside the boutique of her friend Pierre Chareau, the gallery represented Picasso, Masson, Gris, Max Ernst, Arp, Lurçat, de Chirico, Bauchant, Lipchitz and Mondrian. In 1929, she expanded and relocated to 5 rue du Cherche-Midi. Within that new space, Jeanne Bucher defended young artists who would become major figures in the history of Twentieth Century art such as Giacometti and Vieira da Silva and took care of the promotion of Torres-García, Masson and Lipchitz.
For almost three years beginning in 1935, Jeanne Bucher was associated with Marie Cuttoli at 9ter boulevard du Montparnasse and exhibited, under the name "Galerie Jeanne-Bucher Myrbor", Kandinsky, Dufy, Léger, Fontana, Man Ray, Tanguy and Freundlich. While placing the artists that she defended within the collections of great international institutions such as the MoMA, the Guggenheim, the Musée national d'art moderne of Paris and the Stedelijk Museum, Jeanne Bucher produced important work as art publisher. The editions published by Jeanne Bucher associated cubist and surrealist artists like Picasso, Max Ernst, Man Ray, Miró, Marcoussis, Bellmer and Tanguy with poets Tzara, Eluard and Hugnet.
During the war, the last period of her life, she concentrated her energy on the protection and the promotion of oppressed creators like Lipchitz, Kandinsky and Miró, and presented the new trends in abstraction such as Nicolas de Staël, Lanskoy and Bazaine.
In 1946, she returned from New York with works from unknown American artists like Tobey, Motherwell and Avery with the intention of presenting them in Paris, but she passed away on November 1st, 1946. What better spokesman than her friend Christian Zervos to extol the ensemble of her merits:
Her instincts led her to each talent likely to move everything in her heart and to animate her spirit. Art was for her like a battlefield where she would give the best of her strength.
53 rue de Seine
Tue-Fri 10am-6pm, Sat 10am-12.30am 2.30-6pm
more info: https://jeannebucherjaeger.com