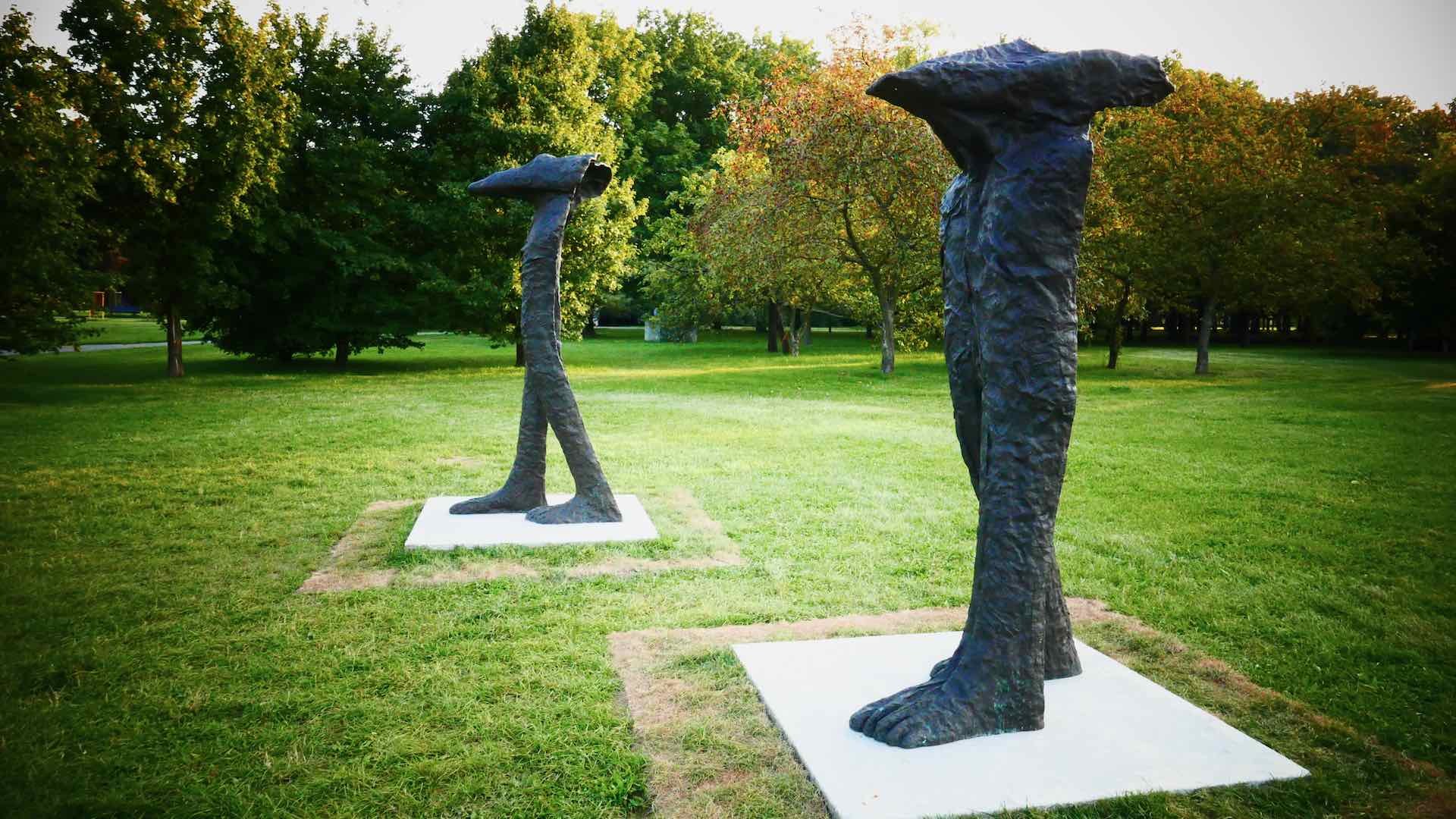 Sculpture Park in Warsaw
The Bródno Sculpture Park Warsaw was established in 2009 as a joint initiative of artist Paweł Althamer, the Targówek District Office and the Museum of Modern Art in Warsaw. The artists' works are installed throughout the Bródno Sculpture Park, designed by engineer Stefania Traczyńska (1976-1978).
The Sculpture Park Warsaw project draws from various traditions of public art: both those derived from abstract art and minimalism, as well as having a social, participatory nature. The project has been divided into "chapters" – a new sculpture appears in the park once a year. Not all works by artists are permanent or material; "Sculpture" is defined here as a kind of dynamic artistic expression on a specific place, time, spatial relations and people.
The Sculpture Park Warsaw functions as an evolving exhibition of contemporary art, presented in the open air and open to the public 24 hours a day. The works in the park are part of the constantly growing collection of the Museum of Modern Art in Warsaw.
Artists.
Sculpture Park Warsaw
Paweł Althamer, Youssouf Dara, Olafur Eliasson, Jens Haaning, Nik Kosmas, Susan Philipsz, Katarzyna Przezwańska, Monika Sosnowska, Roman Stańczak, Rirkrit Tiravanija, Magdalena Abakanowicz