Parc des Buttes Chaumont in Belleville Paris
The Parc des Buttes-Chaumont is a public park situated in northeastern Paris, in the 19th arrondissement. It is the fifth-largest park in Paris, after the Bois de Vincennes, Bois de Boulogne, Parc de la Villette and Tuileries Garden.
Opened in 1867, late in the regime of Napoleon III, it was built according to plans by Jean-Charles Alphand. The most famous feature of the park is the Temple de la Sibylle, inspired by the Temple of Vesta in Tivoli-Italy, and perched at the top of a cliff fifty metres above the waters of the artificial lake. The original temple was the subject of many romantic landscape paintings from the 17th to the 19th century.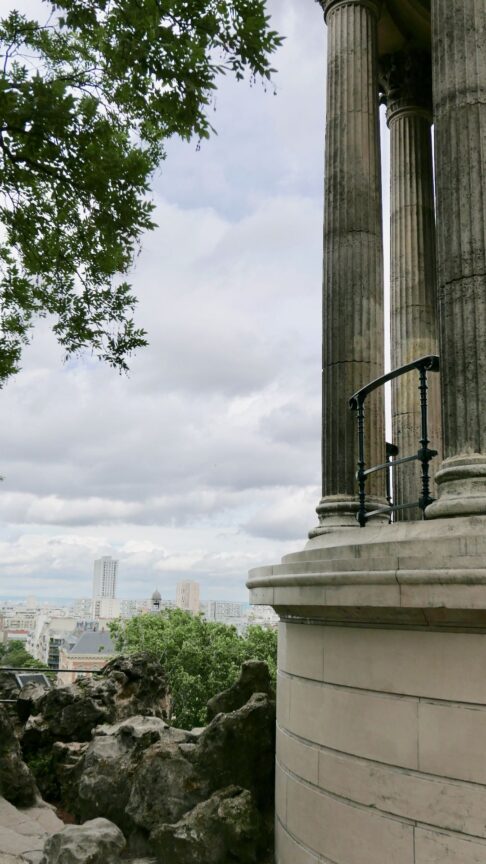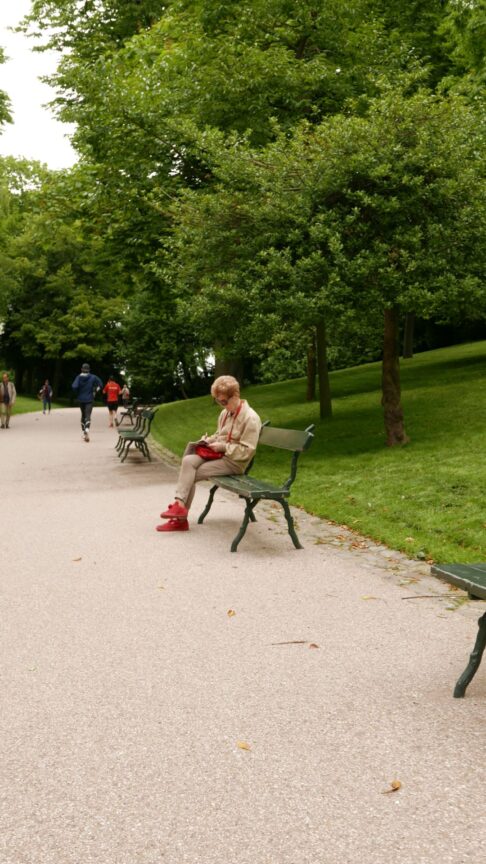 The park was envisioned by Napoleon III as a garden showcase, a vision that continue to guide the park's direction. Currently, there are more than 47 species of plants, trees, and shrubs cultivated in the park. Many of the plants and trees found in the park were those originally planted when the park was created. The park boasts many varieties of indigenous and exotic trees (many of which are Asian species): in particular, several cedars of Lebanon planted in 1880, Himalayan cedars, Ginkgo Biloba, Byzantine hazelnuts, Siberian elms, European hollies, and bamboo-leafed prickly ashes, among many others.
The real must is a 63-meter-long suspension bridge, eight meters above the lake, it allows access to the belvedere. The bridge was designed by Gustave Eiffel, the creator of the Eiffel Tower.