Revolutions of Choice. The experimental and the sculptural show in Berlin
Frank Barkow (b. 1957) and Regine Leibinger (b. 1963) have a pronounced talent for material innovation and installational buildings. In the sculpture park at Haus am Waldsee, her "Summer House", a reinterpretation of the pavilion shown in 2016 on the outside of the Serpentine Gallery in London, forms the center of the current show. Inside the exhibition house there are hundreds of commented material studies and architectural models that visitors can study in detail.
This illuminates, most of all, the research concerning materials conducted by the team in more than twenty years of practice as well as the fascinating search for new manufacturing techniques, methods of spatial organisation and structuring.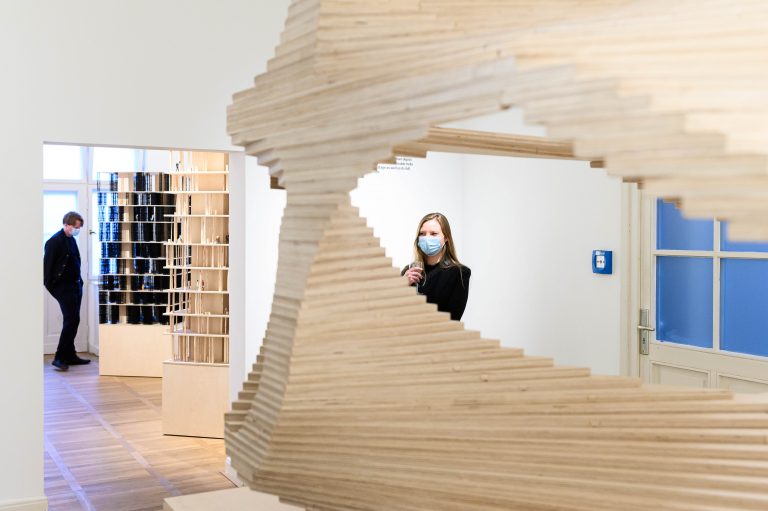 Frank Barkow and Regine Leibinger both studied at Harvard University in Cambridge/Massachusetts before they founded their architectural partnership in Berlin in 1993. Alongside their worldwide building projects Frank Barkow has been a visiting professor at leading American institutes of higher education as well as in London und Lausanne. Regine Leibinger has also taught internationally before she became a professor at Technische Universität Berlin from 2006 to 2018. Today they hold a joint chair at Princeton University. With construction projects such as Biosphäre in Potsdam, Tour Total in Berlin or Trumpf Smart Factory in Chicago they have stimulated the international architectural discourse. They have exhibited their designs at the prestigious Architectural Association in London in 2009, at the Venice Architecture Biennials of 2008 and 2014, the Marrakech Biennial of 2012 and the Chicago Architecture Biennial of 2017. Individual objects and models have entered the collections of Deutsches Architekturmuseum in Frankfurt a. M., Centre Pompidou in Paris and the Museum of Modern Art in New York.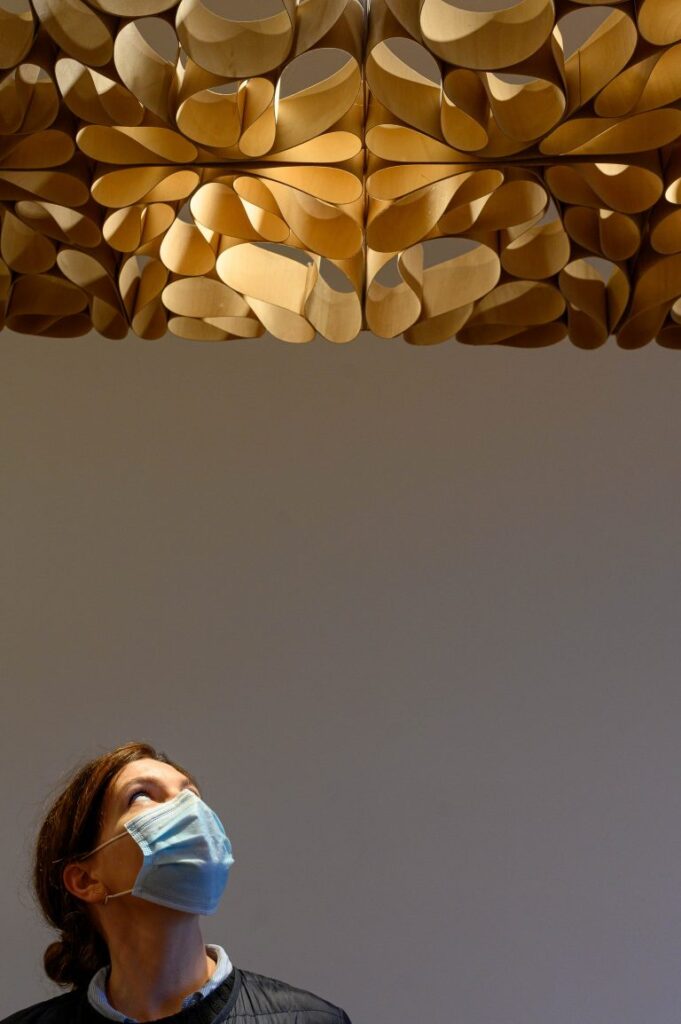 After GRAFT, Haus-Rucker-Co and J. MAYER H. they are the fourth architectural position of international prominence reaching a wide audience at the Waldsee since 2010.