Jean-Philippe Delhomme exhibits at Perrotin Paris
For Ernest Hemingway, an American in Paris, Paris was "a moveable feast". For Jean-Philippe Delhomme, a Frenchman in Los Angeles, Los Angeles is a "language".
For the first time, Perrotin Paris presents a series of paintings by Jean-Philippe Delhomme. Known for his illustrations, Delhomme offers us Los Angeles Language, an exhibition inspired by a prolonged stay in the American city and comprising about fifty small format oil paintings based on photographic snapshots.
Jean-Philippe Delhomme is above all a man of letters. Language occupies a primordial place throughout his work. Stories underpin his illustrations, which humorously and tenderly feature protagonists at the crossroads of different social circles. He began his relationship with the United States with his famous illustrations for the store Barney's, publicity campaigns from 1993 – 1995 that remain pertinent nearly thirty years later. In Los Angeles Language, he explores his perception of the "new world" in a more silent manner than in the social commentaries that mark his work for the press.
For years, Jean-Philippe Delhomme has been pursuing his practice as a painter, keeping it private until 2015 with an initial exhibition in New York. He paints scenes devoid of all human presence, based on direct observation of the urban landscape of major cities like New York, Paris and Los Angeles. His perspective on these cities bears witness to the coalescence of past, present and future that the architectural fabric manifests through these environments in constant transformation: the industrial building threatened by demolition to make way for a new apartment block captures his attention, and his "vistas" are charged with literary and artistic references. Jean-Philippe Delhomme's landscape participates in an authorly perception which serves as the common thread between the different forms of expression that he masters: drawing, writing and painting.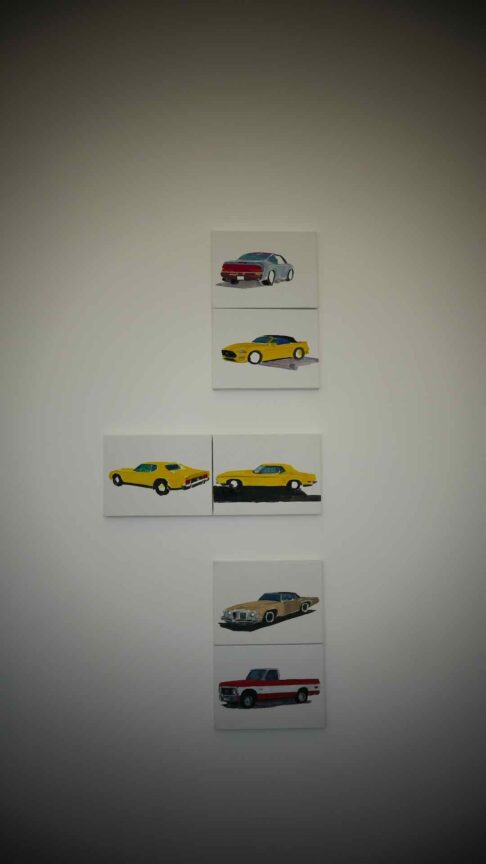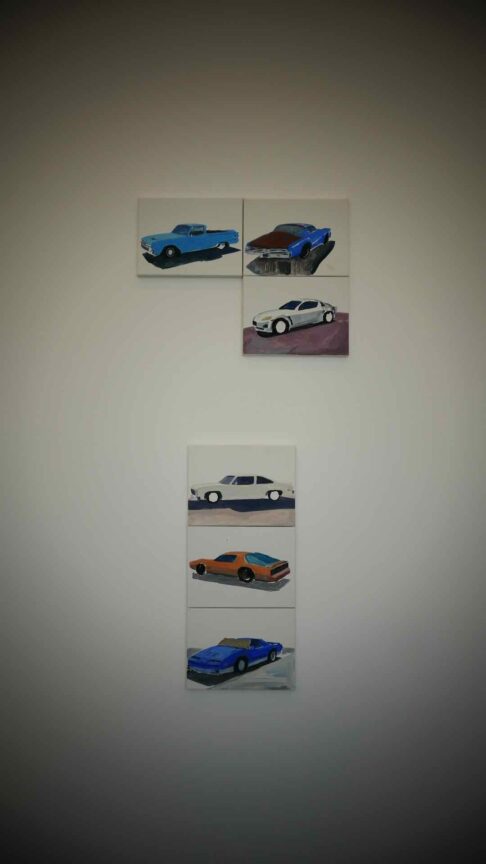 The exhibition is based on suites of paintings in small format that initiate potential narratives by capturing the wonder of fleeting moments perceived in passing. Indeed, Los Angeles is a city that we discover fro the point of view of a car: we walk very little there, instead taking the freeways to go from Santa Monica to Silver Lake or from Bel Air to Downtown.