Junya Ishigami
Freeing Architecture exhibition
Architecture as a natural phenomenon
A true ode to freedom, the exhibition Freeing Architecture demonstrates Ishigami's astonishing capacity to think of his practice outside the limits of know-how and architectural thought. It takes the public on a journey into the artist's imagination, revealing a multitude of poetic, sensitive worlds.
A line drawn in the sky sketches a monument (Sydney Cloud Arch, Sydney, Australia); a collage of illustrations and animations for children serves as the pattern for the roof of a kindergarten (Forest Kindergarten, Shandong, China).
According to Ishigami, architecture can be formed naturally, like a stone built over time, through sedimentation and erosion. A project for a chef's restaurant and residence in the south of Japan is designed "as a rock" (House and Restaurant, Yamaguchi, Japan). Between earth and sky, a semi-open space for university students evokes a changing sky, framed by an imaginary horizon (University Multipurpose Hall, Kanagawa, Japan).
I wish to think freely; to expand my perspective on architecture as flexibly, broadly, and subtly as possible, beyond the stereotypes of what architecture is considered to be.

Junya Ishigami
A unique body of work and recipient of numerous awards
Ishigami readily finds context for his architectural projects in the natural world—landscapes, clouds, forests—thus removing the boundary between the external environment and interior space. Situating his work in the existing environment while also privileging the dream world as an important element in his creations, he elevates sensitivity to the rank of virtue.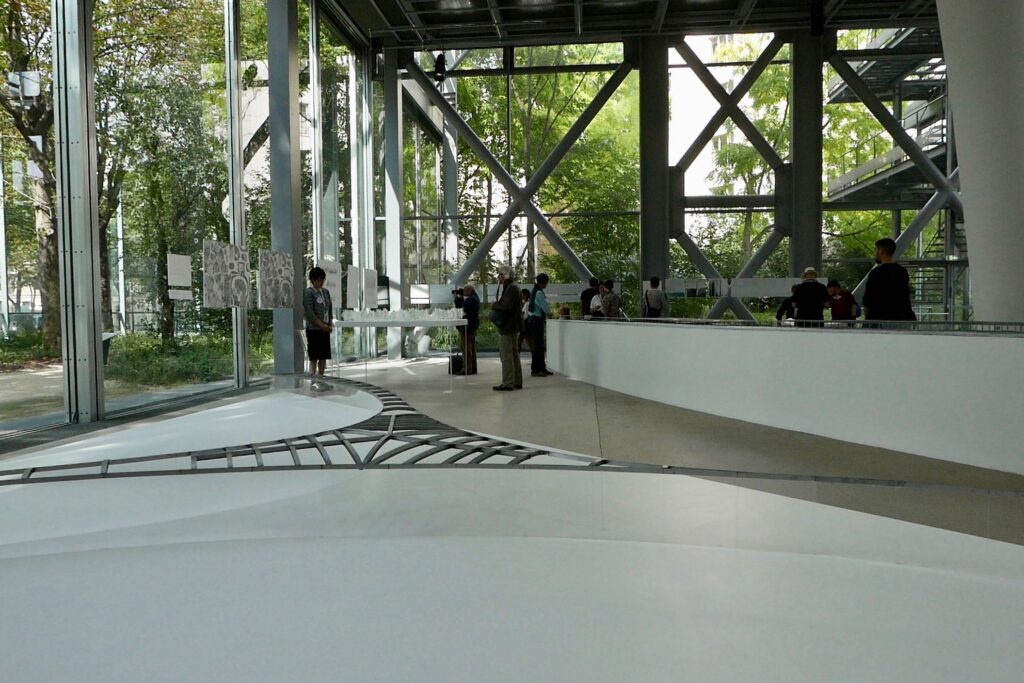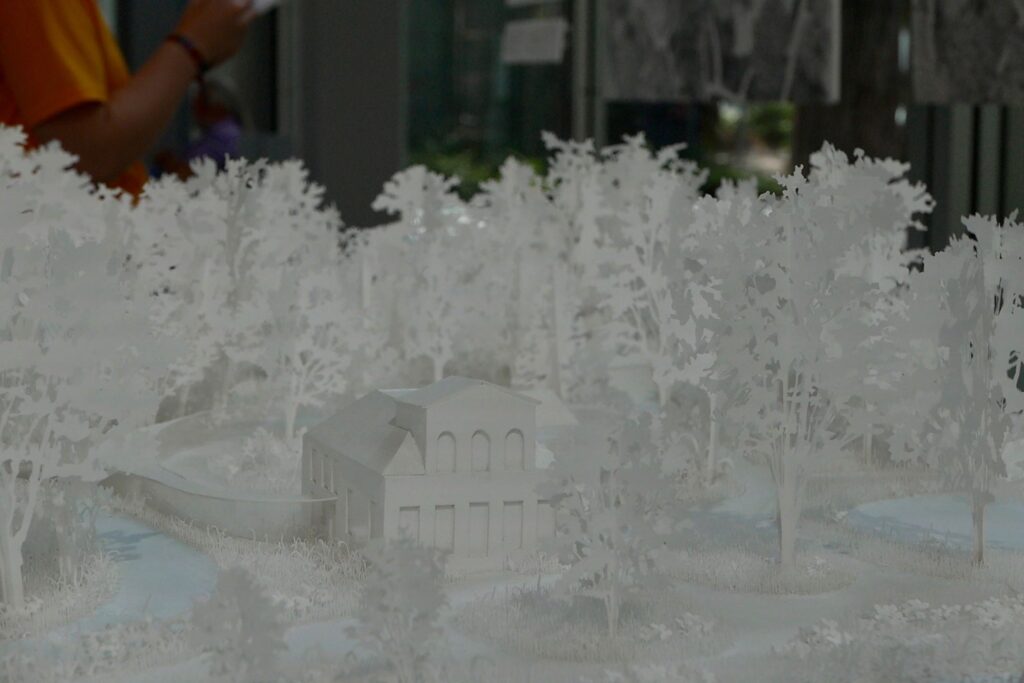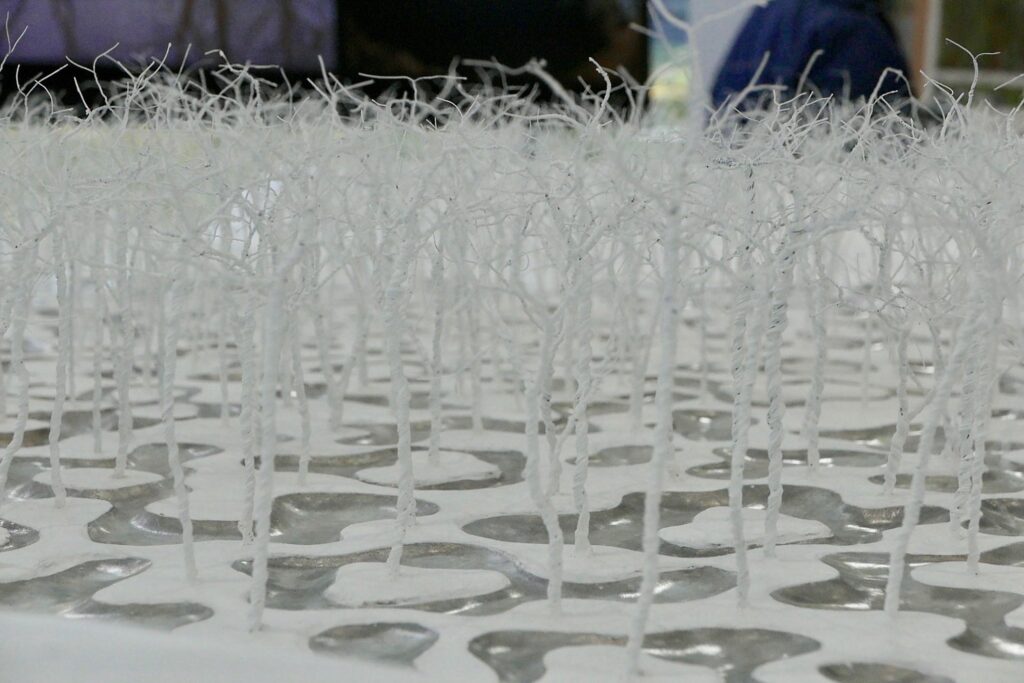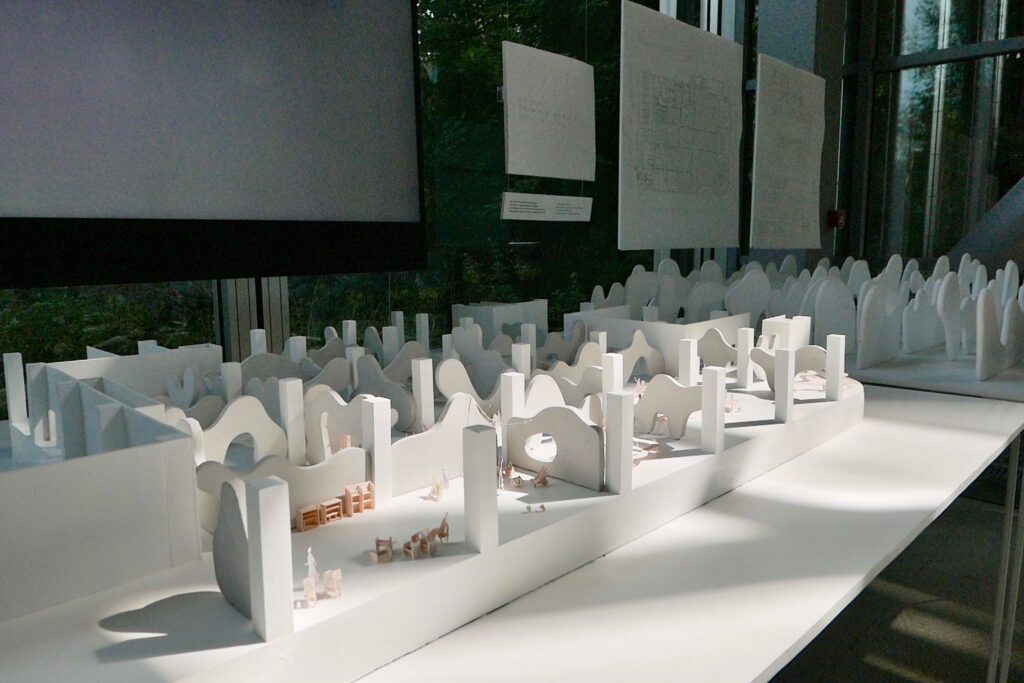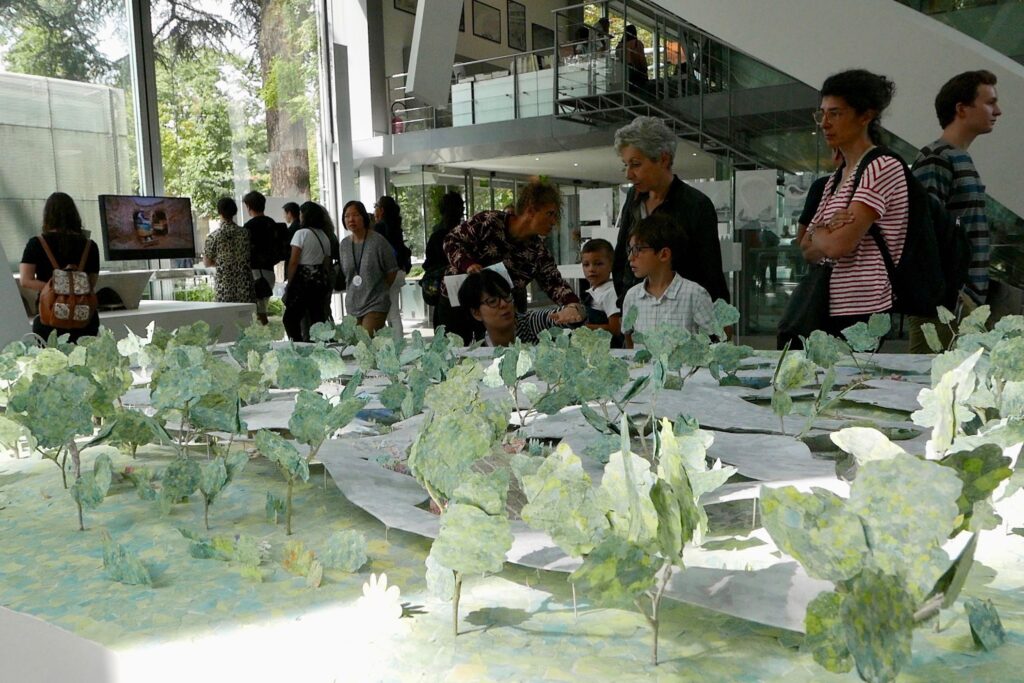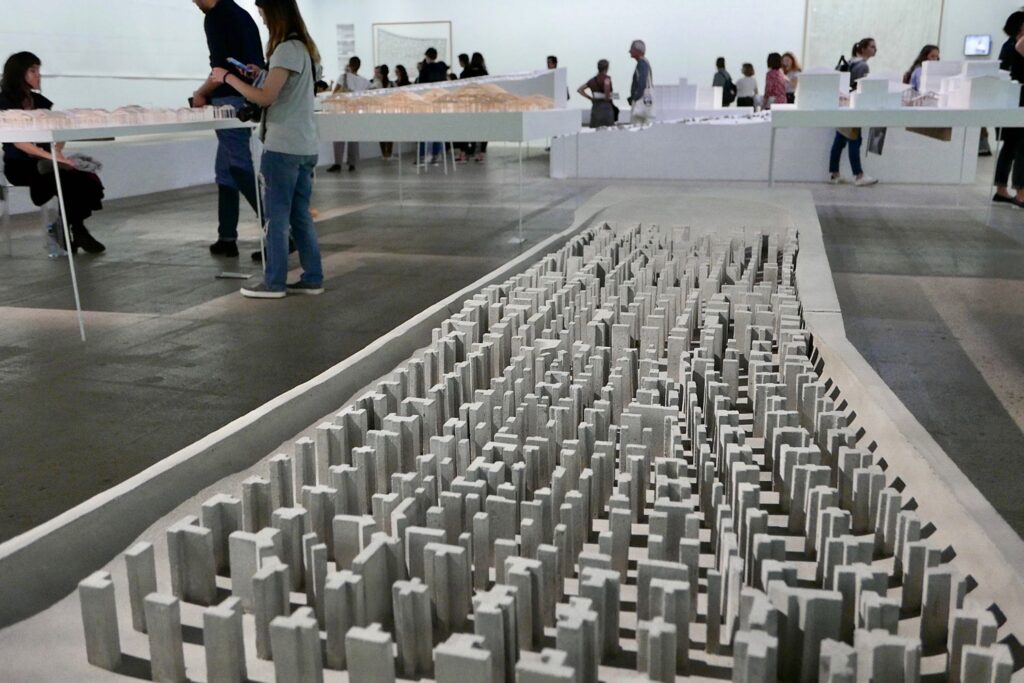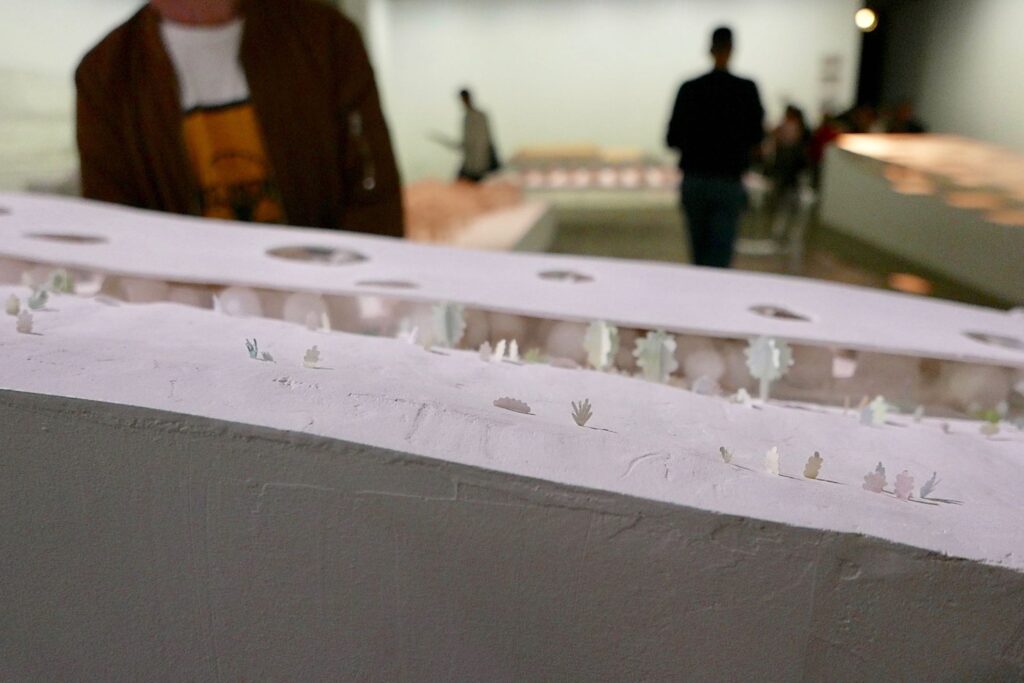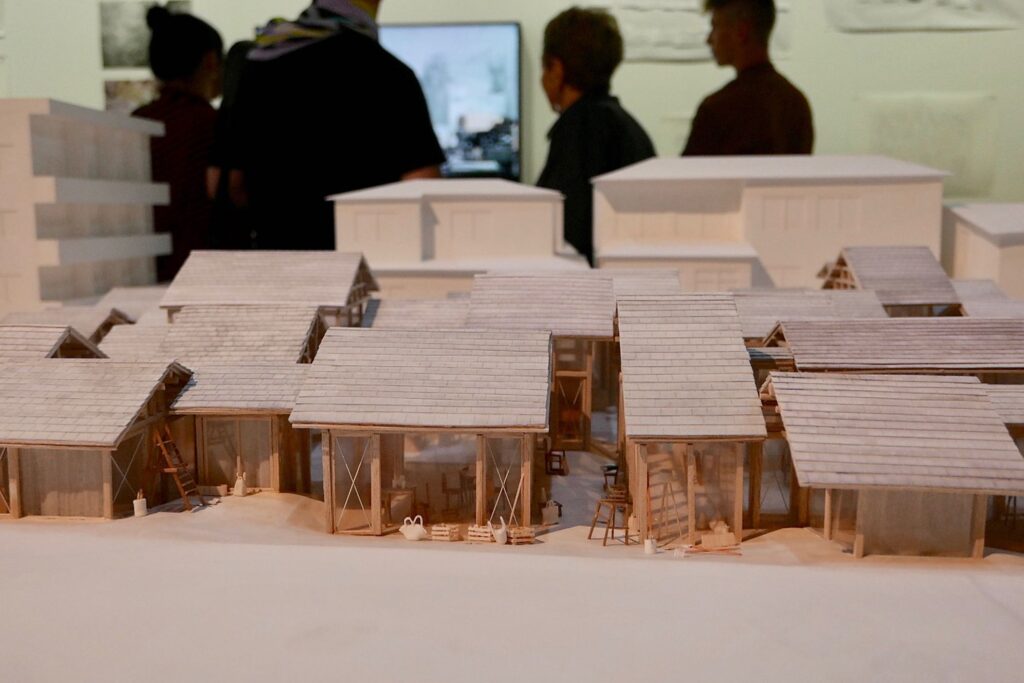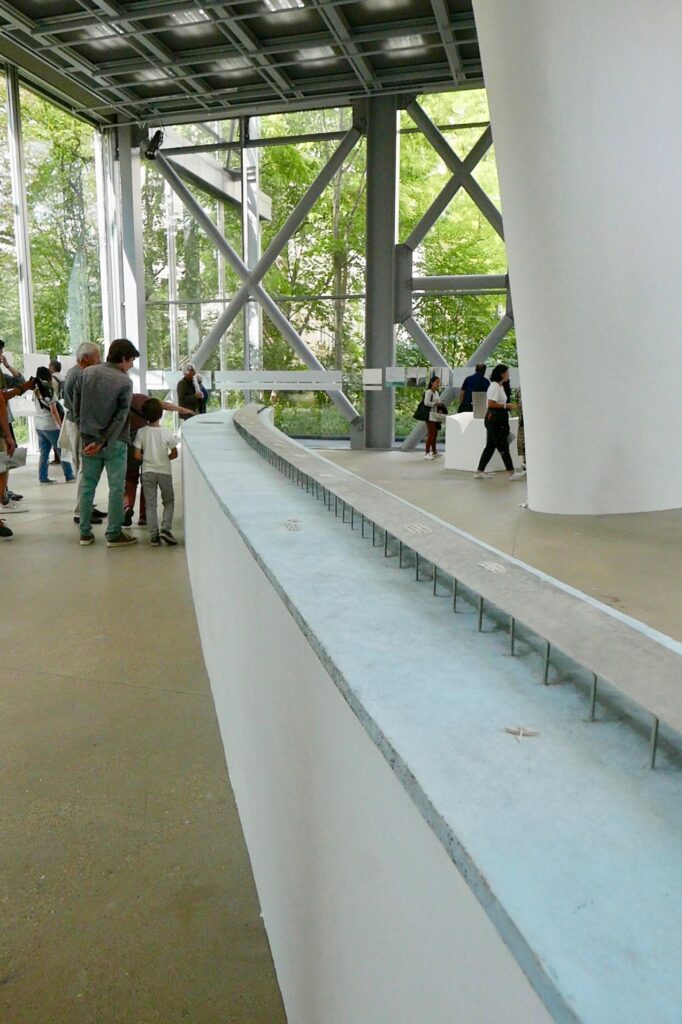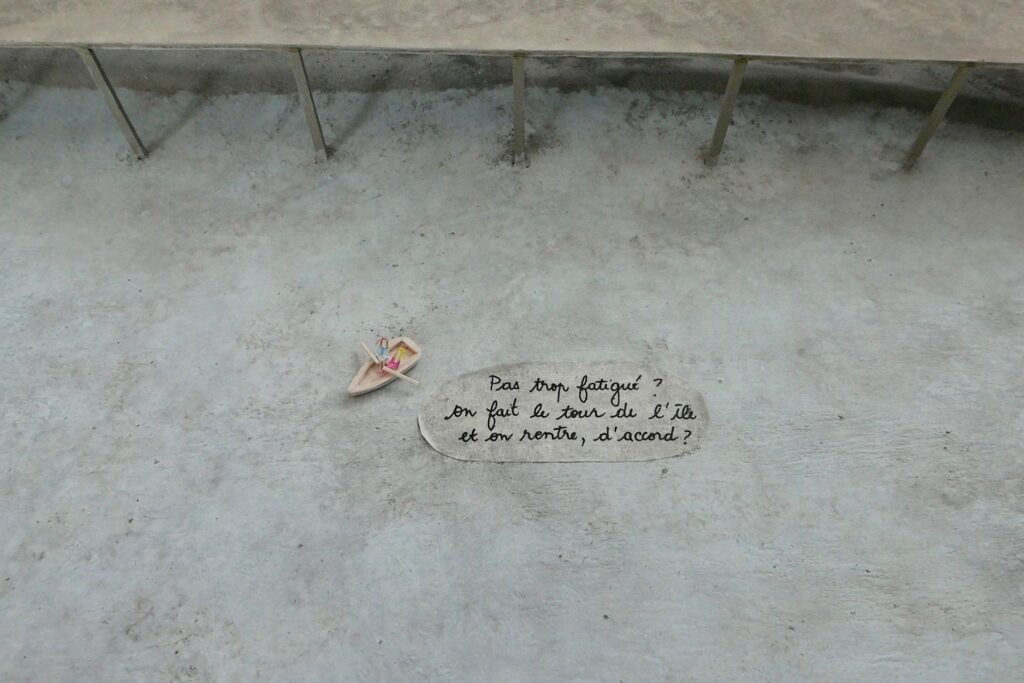 Born in 1974 in Kanagawa Prefecture, Ishigami belongs to the younger generation of Japanese architects who emerged in the 2000s in the wake of Toyo Ito and Kazuyo Sejima, and to which the Museum of Modern Art in New York has recently devoted a large exhibition. Trained at Tokyo University of the Arts, he gained experience as an architect at SANAA before founding junya.ishigami+associates in 2004. Seemingly free of the rules and constraints of architecture, his work was quickly recognized for its singularity and honored with numerous awards. Among his large-scale projects are the construction of the Kanagawa Institute of Technology Workshop in Japan in 2008, a building notable for its lightness and continuity between the interior space and the surrounding environment; the renovation of the Moscow Polytechnic Museum and its transformation into a museum park since 2010; and the design of the House of Peace in Copenhagen in 2014, a cloud-shaped building resting on the sea as a symbol of peace.
---
www.fondationcartier.com


261, Boulevard Raspail 75014 Paris, France Tue-Sun 11am-8pm Late closing on Tue at 10pm Tel. +33 1 42 18 56 50