Basquiat Warhol. Painting four hands
Between 1984 and 1985, Jean-Michel Basquiat (1960-1988) and Andy Warhol (1928-1987) – two giants of contemporary art – created around 160 paintings together in tandem, including some of the largest works produced during their respective careers.
The exhibition evokes the energy of the New York downtown art scene of the 1980s by including works by other key artists of the period, notably Keith Haring, as well as Jenny Holzer and Kenny Scharf. Also featured are photographs, especially the famous boxing gloves photos of Jean-Michel Basquiat and Andy Warhol shot in 1985 by Michael Halsband and reproduced for the exhibition poster.
The exhibition shows the back-and-forth interaction between the two artists in a dialogue of styles and forms that also takes on fundamental issues such as the integration of the African-American community in the narrative of North America, a continent in which Warhol was a leading manufacturer of icons.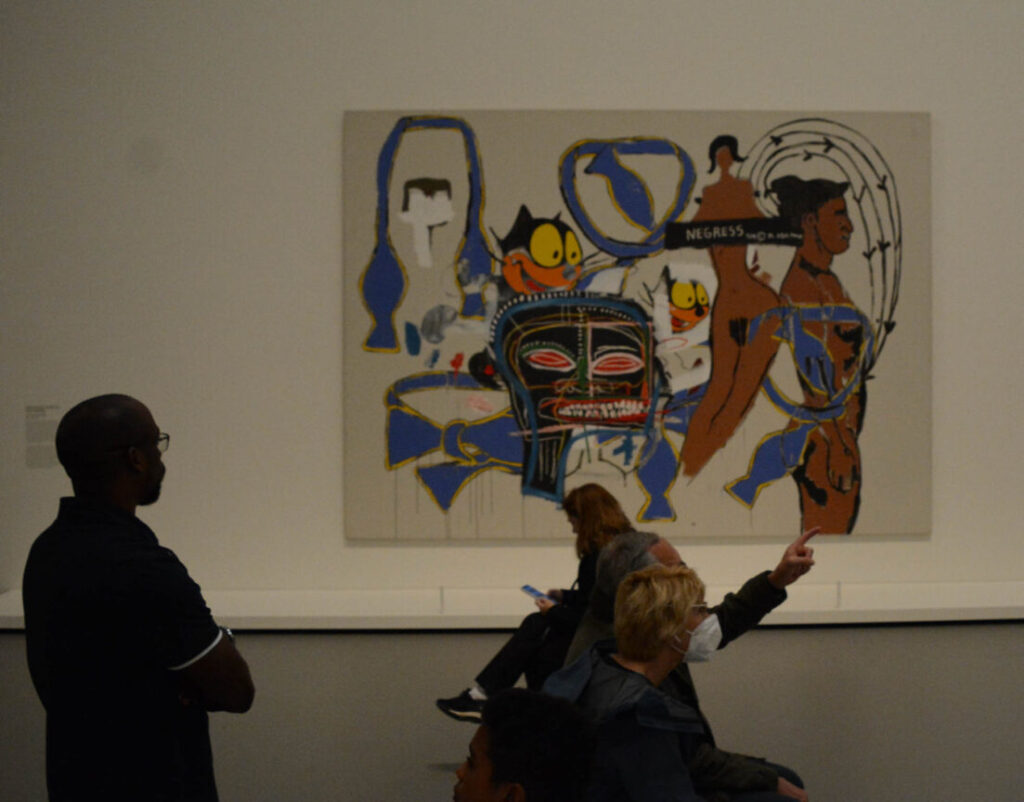 Curated by Dieter Buchhart and Anna Karina Hofbauer, in partnership with Olivier Michelon, curator at the Fondation Louis Vuitton.