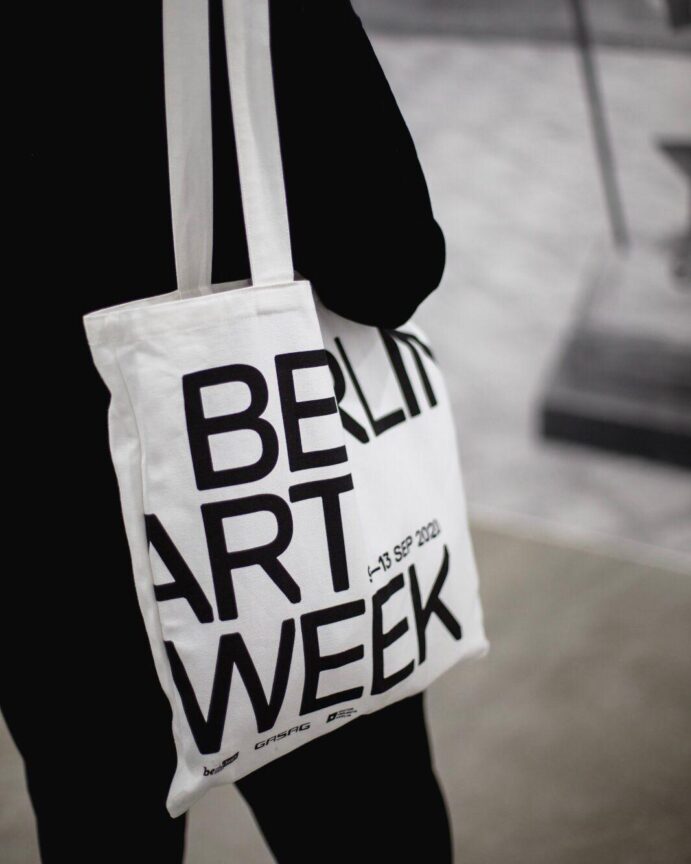 Berlin Art Week 2022
Around 140 galleries are taking part in this year's Berlin Art Week, with a programme that is spread across the entire city! 
In Tempelhof, Positions Berlin Art Fair, including more than 80 national and international galleries, moves into Hangar 5-6 of the former airport. 
In Reinickendorf, 15 Berlin galleries invite visitors to the Wilhelm Hallen, an industrial site, for exhibitions, performances, and discussions, creating a place where art can be experienced outside of the classical art spaces.
The VBKI-Preis Berliner Galerien will also be awarded again in 2022 during Berlin Art Week – the aim is to draw attention to the important role of young galleries for Berlin as an art market.
On the shortlist are: Office Impart, Galerie Thomas Fischer, and Soy Capitán, which will present the artists Anna Ehrenstein, Sebastian Stumpf, and Caroline Wong. From Thursday to Sunday, you will also have the opportunity to visit numerous exhibitions in over 50 Berlin galleries. Among others, alexander levy will show the Berlin artist Mischa Leinkauf, PSM the author and visual artist Markues, Galerie Barbara Weiß the artists Geta Brătescu and Olga Balema and BQ the works of Kriwet.